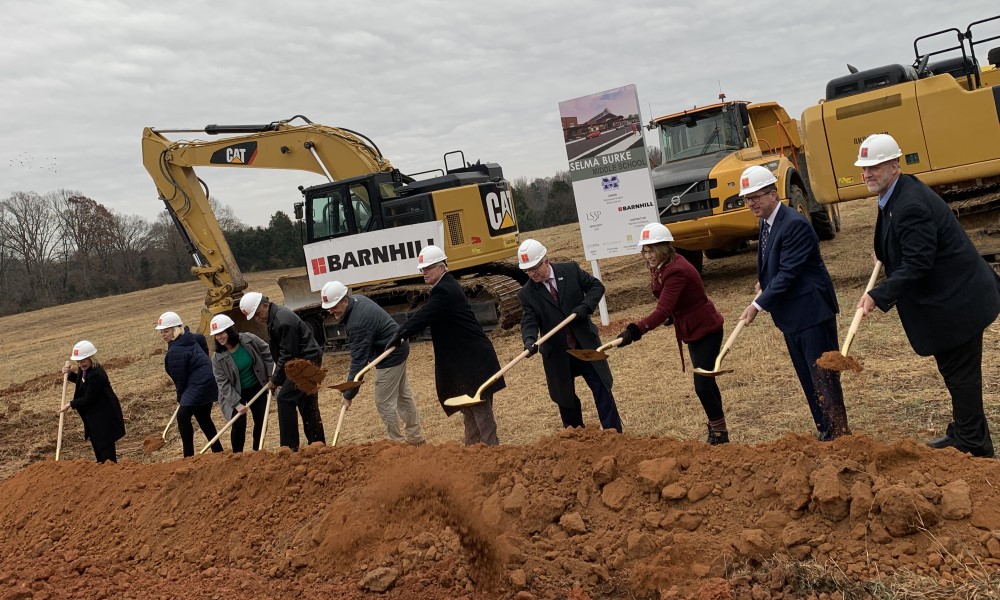 BY BRANDY TEMPLETON
Community leaders and Mooresville Graded School District officials didn't let a chilly morning take away from the excitement of Wednesday's groundbreaking for Selma Burke Middle School.
Mooresville Mayor Miles Atkins and Iredell County commissioners Melissa Neader and Gene Houpe were on hand for the ceremony marking the beginning of construction of the new school at 235 Rinehardt Road in Mooresville.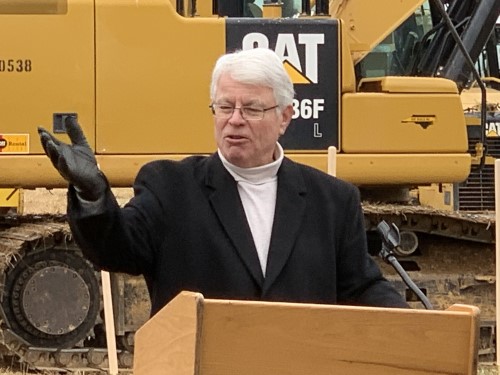 "It may be a dark and damp December morning to you, but to me it's a beautiful start to another day," MGSD Board Chairman Roger Hyatt said. "This school will create capacity in all of our schools. It will help all children by providing space for growth."
Booming residential development in the Mooresville area has fueled an increase in MGSD enrollment, creating the need for more classroom space.
"As you drive around Mooresville, you see that any open space that had cattle grazing now has these big machines digging dirt," Hyatt said. "They're always coming."
Former Iredell County Commissioner Ken Robertson also commented on the tremendous growth.
"The growth isn't stopping," he said. "I feel ownership and a bit of pride that we got this done. You see so many overcrowded schools with trailers. It's cheaper to skip the trailers and put the buildings up. Had we not done this, we'd have another school of trailers."
The school board awarded the construction contract to Barnhill Contracting Company in November. Construction of the $45.6 million project is expected to be finished in July of 2023.
MGSD Superintendent Stephen Mauney said he was excited about the new school, explaining that there are currently 960 students at Mooresville Middle School.
"We definitely have some capacity issues that we're dealing with," he said. "This addition will help capacity at K-6 grades where we have some overcrowding."
School Board member Debbie Marsh said the new school will help meet an incredible need in the community.
"We have so many new families, and the growth is continuing. Large schools are not the best way to educate kids," she explained. "One thousand kids in one school is way too many."