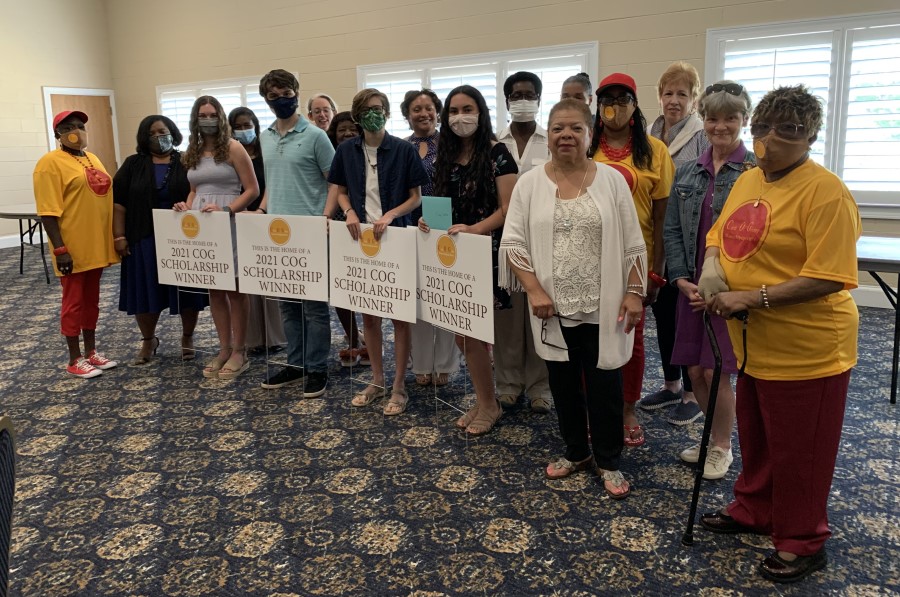 BY BRANDY TEMPLETON
The Circle of Giving (COG) presented eight recent high school graduates with college scholarships on Sunday afternoon.
Debra Turner Bailey, head of the scholarship committee, said the 24 students who completed scholarship applications this year had impressive credentials.
"They were active in their communities, churches, and volunteered," she said. "Their essays were so powerful, so personal, and so well-written."
This year's winners were sisters Kyrsten and Kynnedy Turner from Decatur High School in Decatur, Ga., Adele Durand from Linden Hall School for Girls in Lititz, Pa., Cade Ayris from South Iredell High School, Gracen Cardwell from North Iredell High School, Paige Cook from South Iredell High School, Emily Moore from South Iredell High School, and Micheal Tobin from South Iredell High School.
COG President Synetta Raye thanked Frank and Linda Johnson for their the generous financial contribution to the nonprofit.
"Their substantial contribution helped the scholarship recipients," she said.
Raye told the students that they can overcome challenging circumstances and quoted former first lady Michelle Obama: "History has shown that courage can be contagious and hope can take on a life of its own."
Photos