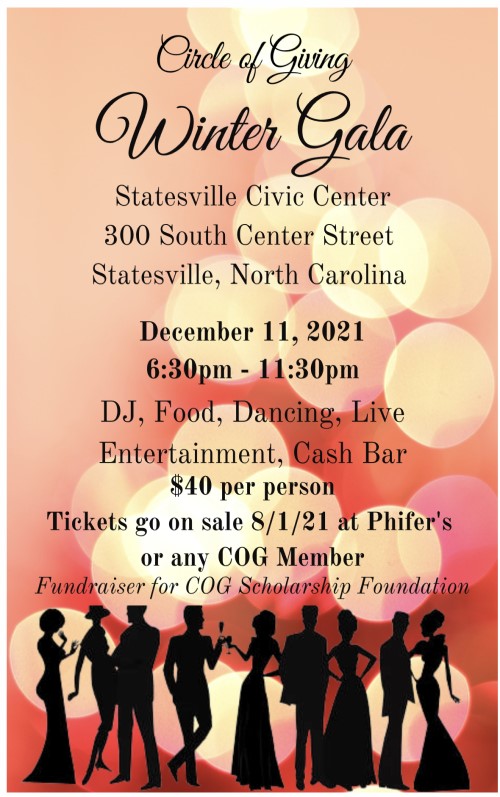 BY BRANDY TEMPLETON
Tickets are still available for the Circle of Giving's Winter Gala, scheduled for Saturday evening at the Statesville Civic Center.
The gala features a DJ and live entertainment featuring The Kevin Jones Experience with Robyn Springer. There will also be food, including roasted chicken, mashed potatoes and green beans, and a cash bar. The event begins at 6:30 p.m.
Tickets are $40 per person and can be purchased at Phifer's Chicken or through any COG member. Proceeds from the event will help fund college scholarships.
The Circle of Giving is a network of women in Statesville and other cities and states. It was founded in 2010 with 10 women. The circle has grown now to 105.
"The mission of Statesville's Circle of Giving is to bring value and restoration to families/ individuals currently suffering through any hardship through the gift of giving," co-founder Synetta Raye said. "With the help of one person, we are able to give to individuals/ families, but with a circle of giving, we are able to transform a community."
For more information, visit Circle of Giving on Facebook or contact Synetta Raye at circleofgiving10@yahoo.com.