BY BRANDY TEMPLETON
Christmas cheer was abundant at the Statesville Walmart on Thursday night as members of the Iredell County Fraternal Order of Police held the lodge's annual "Shop with a Cop" event.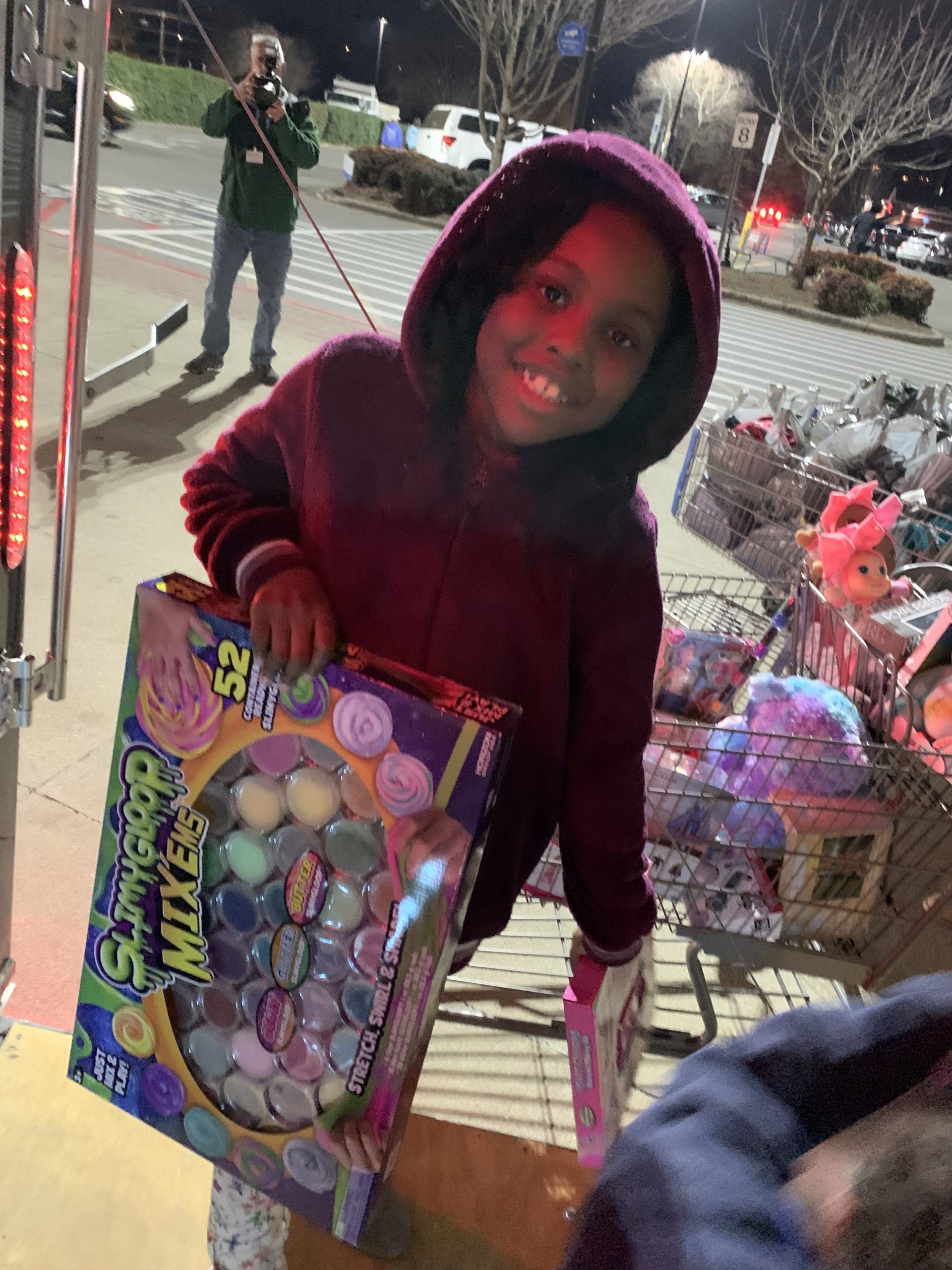 Iredell County Sheriff's Office deputies and Troutman Police Department officers spent time with nearly four dozen children and helped make each child's Christmas a little brighter.
"This is how we give back to kids," FOP member Vinny Slavic said. "There's nothing like when they get their clothes and their faces light up."
Participating children get to shop for clothing and school supplies. They also select toys donated by lodge members and the Marine Corps League, as well as a winter coat from Stitch 98 and a bike courtesy of Manheim.
Jacob Waugh, a seventh-grader at East Middle School, had a huge smile on his face.
"I'm able to pick out some nice clothes," he said. "My mom buys me random, funny things that she finds, and I only wear them like one time. This way I get what I want."
Sean Greene has helped with the event for three years.
Spending time with kids like Jacob, who lost his father unexpectedly in March, makes it worth his while.
"It's about putting a smile on a kid's face," Greene said.
Rodney James, president of Iredell County's Lodge 10, said the FOP is dedicated to helping those in need. The annual Christmas shopping event is part of the FOP's "Cops & Kids" program.
"This is the event I get excited about in May," James said. "This is the one I look forward to the most."
James teared up as he watched a family push their shopping carts towards their car.
"Every year there's one parent that brings a tear to my eyes," he said. "I've been so blessed, and I want to bless others. My dad taught me how to give back and be generous, and that's what I want everyone to do — pay it forward."
Photos