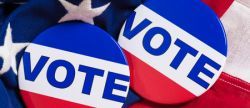 Special to Iredell Free News
Mooresville resident Richard Coleman has announced his candidacy for a seat on the Iredell County Board of Commissioners.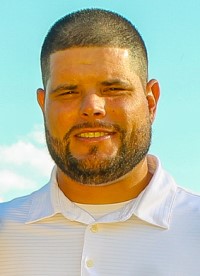 Coleman is running as a Republican in the primary election to be held in March of 2022. Three seats on the board will be up for election in November of 2022.
"I am truly excited about the opportunity to represent the citizens of Iredell County as a county commissioner," Coleman said in a news release. "As a God-fearing husband, father and small business owner, I have a passion for Iredell County and want to work with other commissioners to ensure the best quality of life possible for our citizens."
Coleman, 40, is a member of the Iredell County Republican Executive Board. He is also active in the Iredell County Young Republicans. This is his first run for public office.
"As a conservative Republican, I believe the best government is a limited government that sticks to providing efficient essential services while refraining from burdensome regulations that dampen personal liberty or hinder the growth of our farms and small businesses," Coleman said. "As a county commissioner I will make it my mission to see that our public safety apparatus is provided the resources necessary to ensure the well being of our citizens, that our farmers and small businesses are free from unnecessary regulations that impede their ability to grow and prosper, and that Iredell County has a strong voice in Raleigh to work with our state elected officials to get the required transportation and infrastructure funds we need to continue Iredell County's success. I believe in Iredell County values, and I want to bring a new vision to our local government."
Coleman spent 15 years working in NASCAR as an over-the-wall pit crew member and as a mechanic for multiple organizations before starting his own landscaping company in 2009. He has been married to his wife Jessica for 13 years and has two sons, ages 10 and 6, and one daughter who is 8.