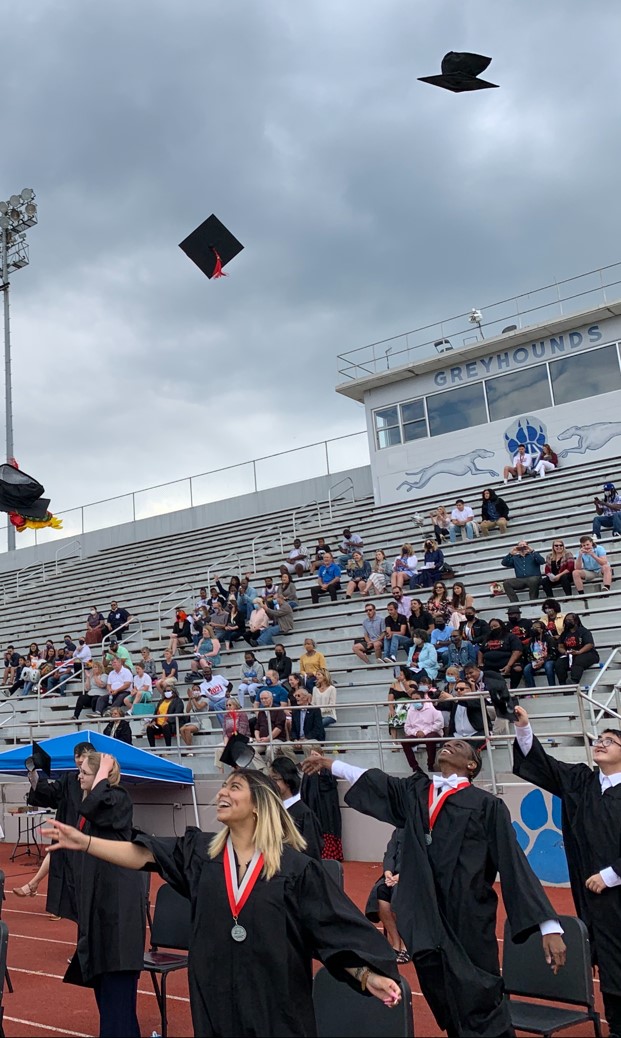 BY BRANDY TEMPLETON
A little drizzle didn't deter Crossroads Arts and Science Early College students from enjoying their graduation ceremony on Friday afternoon.
Forty-four students walked across the stage and received their high school diplomas, and 31 of the graduates also earned an Associates Degree in Arts or Science from Mitchell Community College.
As students took the stage, some shared their thoughts on 2021 and all they've endured.
Muskan Shakir thanked each parent for helping her classmates grow from "whiny babies to mature adults." She also thanked the parents for the many hugs and for listening over the years.
Maggie Selma spoke of the late nights, early mornings, and study sessions crammed in between.
"It was worth it," she said. "Today, we are standing on the precipice of something new."
Gabriel Lopez was the last senior to speak.
He thanked his parents, big brother, and God for giving him wisdom, strength, and integrity.
"Being a senior this year was difficult for all of us," Lopez shared. "But Mom and Dad, you were right. The hard work was worth it."
He closed with a quote from Albert Einstein.
"Try not to become a man of success, but rather try to become a man of value," Lopez said.
Photos