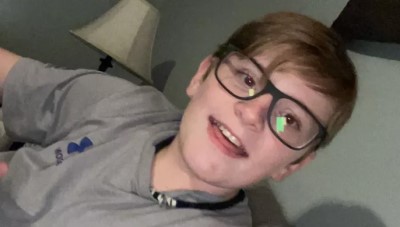 FROM STAFF REPORTS
Dozens of individuals have contributed money to help pay for funeral expenses for an 11-year-old boy who was fatally injured in a dirt bike accident in northern Iredell County over the weekend.
Talon Scott Dyson died at a local hospital despite the valiant efforts of emergency personnel who responded to the accident in the 1300 block of Turnersburg Highway on Sunday afternoon. He is the son of Iredell County Sheriff's Office Lt. Amy Eades Dyson.
Talon was a sixth-grader at Oakwood IB Middle School in Statesville.
"He was known for his sweet tooth, and he loved swimming with his cousins at his Mimi's house. He especially enjoyed playing soccer and was an excellent goalie," his family wrote in his obituary. "Talon learned to ride a bike at the age of 2 and developed a love of dirt bikes soon after. He was happiest while riding his dirt bike and wearing all of his Yamaha gear."
Talon's older brother, Landen Ensminger, started a gofundme page to cover funeral costs. By Monday evening, the crowdfunding site reported that $16,487 had been contributed. You can make a contribution HERE.
"I love you so much buddy," Landen wrote in a Facebook post. "We've had our ups and downs as brothers but this just wasn't suppose to happen. I'm beyond shocked and very upset when I heard the news this morning. A piece of my heart will always be gone but never forgotten and it's for you buddy."
A family friend announced Monday that the family would receive friends from 5 to 7 p.m. on Wednesday, December 29, at Cavin-Cook Funeral Home in Mooresville. The funeral service for Talon will be held at 11 a.m. on Thursday, December 30, at First Baptist Church of Statesville on Davie Avenue.
Read the Obituary for Talon Dyson HERE.