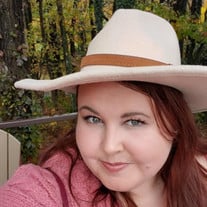 Andrea Nicole Melton, 35, of Mooresville, N.C., passed away on Friday, December 24, 2021, at Lake Norman Regional Medical Center. She was born July 24, 1986, in Jacksonville, Fla., to Robert Leon Gruber and the late Deborah Joan Gruber.
She was a member of Oasis Church. She had a strong faith, a loving kind spirit with a golden soul. She taught fith grade science and Cambridge students at Iredell Charter Academy. Andrea was a loving godmother and aunt. She was a graduate of Florida State University and loved their football games. She enjoyed musicals, loved jewelry, handbags, and fashion.
In addition to her husband, Eldrin Melton, Andrea is survived by her father, Robert Gruber; her mother-in-law and father-in-law, Janice and Edward Melton, of Chesterfield, S.C.; brother-in-law, Adrian Melton (Michelle) of Monroe, N.C.; sister-in-law, Kimberly Harrington (Joshua) of Conway, S.C.; flock sisters, Jennifer Wilson (Dave), Tiffiny Francis (Mike) and Atina Hart (Chris).
A Celebration of Life for Andrea will be held on Saturday, January 1, 2022, at 2 p.m. in the Heritage House of Cavin-Cook Funeral Home with Pastor Dave Wilson officiating. Visitation for family and friends will follow the service. Memorials may be made to Heifer International (www.heifer.org).
Cavin-Cook Funeral Home and Crematory, Mooresville, is serving the Melton family. Condolences may be sent to the family at www.cavin-cook.com.