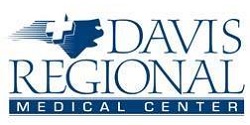 Technology finds significantly more invasive breast cancers than a traditional mammogram
Special to Iredell Free News
Davis Regional Medical Center now offers three-dimensional mammography for breast cancer screening. Breast tomosynthesis (3D mammography) helps detect breast cancer in its earliest and most treatable stages.
Breast tomosynthesis produces a three-dimensional view of the breast tissue that helps radiologists identify and characterize individual breast structures without the confusion of overlapping tissue.
According to a study published in the Journal of the American Medical Association, 3D mammography can increase detection of invasive breast cancers by up to 40 percent over traditional 2D mammography.
During a 3D mammography exam, multiple, low-dose images of the breast are acquired at different angles. These images are then used to produce a series of 1-millimeter (1/32 of an inch) sections that can be viewed as a 3D reconstruction of the breast.
"Breast cancer screening with tomosynthesis enhances visibility, which can decrease the need for additional images and reduce 'call backs' and anxiety over false alarms," said Dr. Michael Kepley, chairman of Obstetrics and Gynecology at Davis Regional Medical Center. "3D mammography is especially helpful for screening dense breasts, since the tissue can be viewed in paper-thin slices."
The breast tomosynthesis screening experience is similar to a traditional mammogram. No additional breast compression is required, and it only takes a few more seconds to capture the 3D images compared to the standard 2D images.
"Breast cancer is the second leading cause of cancer death among women, exceeded only by lung cancer," Kepley said. "Statistics indicate that one in eight women will develop breast cancer sometime in her lifetime. The stage at which breast cancer is detected influences a woman's chance of survival."
For women of average risk, the American College of Radiology recommends annual mammograms starting at age 40, with no upper age limit as long as the woman is in good health. Different guidelines apply to women at higher risk.
3D mammography is not indicated for all patients. Ask your doctor if breast tomosynthesis is right for you. An order from a physician is not required, but the patient must provide a physician/provider name when an appointment is made. All mammogram reports will be sent to the physician/provider.
LEARN MORE
♦ Davis Regional Medical Center offers breast imaging services including digital mammography at 218 Old Mocksville Road. To schedule a screening mammogram, call One Call Scheduling at 704-838-7390.
♦For American College of Radiology recommendations, visit www.acr.org.
About Davis Regional Medical Center
Founded in 1920, Davis Regional is a 144-bed, acute care hospital serving Statesville and the surrounding counties. Davis Regional offers a wide range of health care services, with more than 300 physicians on staff in a variety of specialty areas. Learn more at www.DavisRegional.com