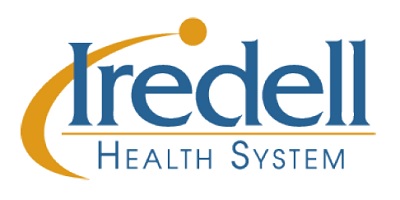 Special to Iredell Free News
If you have visited The Birth Place at Iredell Memorial Hospital during the past four decades, you will probably recognize Sharon Johnson's friendly, familiar face. After welcoming new babies into the world with the utmost compassion and kindness for over 43 years, the long-time director retired on Friday.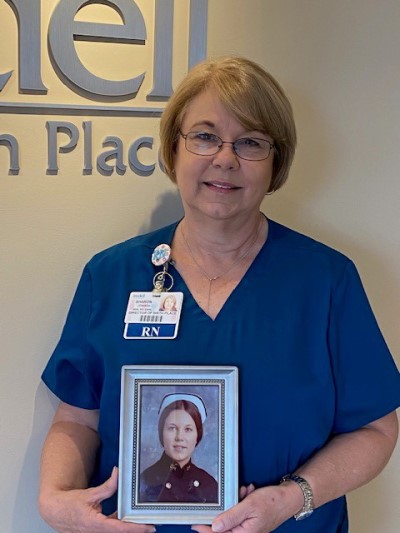 Johnson's passion for helping others began when she was a young child.
"I don't remember ever wanting to do anything different. There were no nurses in my family, but nursing is just something I have always been drawn to," she said.
After graduating in 1977, Johnson got her first job as a staff nurse at Iredell Memorial Hospital. Three years later she became a staff nurse in The Birth Place, unknowingly discovering her true calling. In 1983 she was promoted to director.
Johnson completed a three-year diploma program at Davis Hospital School of Nursing in 1977, but she aspired to further her knowledge. Nursing diploma programs are one of the most traditional nursing education types, primarily accomplished in a medical setting after two to three years. Very few of those programs still exist. In 1992, Johnson enrolled at Gardner-Webb University.
Since her director position required her to be on call most hours of the day, Johnson transitioned to a new role as the assistant vice president of Nursing Practice and Standards while studying to earn her new degree. In this role, Johnson primarily reviewed nursing department policies and procedures and completed quality-based projects.
Soon after Johnson earned a Bachelor of Science in Nursing from Gardner-Webb University, she was eager to get back to The Birth Place. She became The Birth Place Program Nurse, teaching childbirth classes, parenting classes, and giving tours. Not long after accepting that position, The Birth Place director role reopened, and she's been there for 21 years.
Johnson fell in love with the culture of The Birth Place, noting that the birthing facility of any hospital is crucial to the longevity of the hospital.
"For many women that age, The Birth Place is the first encounter they have with the hospital. It's a wellness experience," said Johnson. "The OB is where a lot of people get their attachment to the hospital. If they have a good birth experience, they will come back when their child needs an appendectomy, tonsillectomy, or even a cast for a broken bone."
Throughout her years as The Birth Place director, Johnson is most proud of her initiative to bring the "mother-baby concept" to Iredell County. Prior to this new concept, Iredell Memorial Hospital had a traditional set-up with a separate labor room, delivery room, recovery room, and postpartum unit. In this traditional set-up, the mother was transferred to several different rooms while her new baby stayed in the nursery.
Seeing the potential for improved patient care and experience, Johnson pushed for LDRP (labor, delivery, recovery, & postpartum) rooms in The Birth Place. This way, the mother could stay in the same room for labor, delivery, recovery, and postpartum, all with their newborn baby.
This new concept meant that nurses had to transition from just one role as a labor or delivery nurse to a labor, delivery, recovery, and postpartum nurse. Even though they had to take on new roles, nurses at Iredell were excited for this transformation as it promoted personalized patient care.
"We saw mother-baby units across the country open and close very quickly because nurses did not like the concept. In our case, nurses were pushing for that concept. We had nursing on board from the get-go, and I think that is why we have been so successful," said Johnson.
Since 1989, LDRP rooms in The Birth Place at Iredell Memorial Hospital have remained successful. This type of commitment and genuine care for others is what made Johnson stay at Iredell her entire career.
"I stayed at Iredell because of the family environment; I know that people genuinely care about each other. I love that Iredell Health System has remained a very transparent, independent organization in that we want everyone to feel involved in every aspect. Being a community hospital, everybody has ownership. We are all owners, not renters," said Johnson.
Just last year, her role transformed dramatically. Still The Birth Place Director, Johnson took on the additional role of 5 North director. During this time, 5 North was the facility's primary COVID-19 unit.
"It did not bother me to become the director of 5 North because I have always felt like our patients were all of our patients anyways," she explained.
Even though this added extra responsibilities accompanied by long, tireless hours, Johnson quickly gives credit to others.
"The nurses on 5 North did a tremendous job. They were surgical nurses, yet they embraced their new responsibilities and continued to learn during COVID-19. When the census got really high back in the winter, the nurses would take extra hours and shifts but never complained," she said. "5 North was so gracious to me. They welcomed me with warmth, and that's just a part of who Iredell is."
As she transitions into retirement, Johnson says she will most miss the people and the patients she has had the pleasure to work alongside. She recalls several staff members that she has known since they were babies. She has enjoyed watching them grow and come back to Iredell to accept jobs.
"It's like you've known these people forever," said Johnson.
After four decades, Johnson has surely made a difference in the lives of others, just as others have made a difference in her life.
"Sharon has such a heart and passion for women, infants and children, often providing care in a quiet and unassuming manner. As a leader, she is often the voice of reason by helping us remember the past while moving forward in the future. While we celebrate this new journey in her life, her personal and professional guidance will be greatly missed," said Becky Wagner, vice president of Nursing and Patient Services at Iredell Health System.
Although she will miss her work family, Johnson looks forward to spending time with her family at home, especially her grandchildren. She is excited to begin reading, gardening, and getting more involved in church activities. She also hopes to build a greenhouse with her husband of 44 years in the near future.
"I feel very grateful and blessed to have had the opportunity to work at Iredell. I was always learning and advancing — it's gone by in a heartbeat," said Johnson.
About Iredell Health System
Iredell Health System includes Iredell Memorial Hospital; Iredell Home Health; Iredell Wound Care & Hyperbaric Center; Community and Corporate Wellness; Occupational Medicine; the Iredell Physician Network and more. Iredell Memorial Hospital is the largest and only nonprofit hospital in Iredell County. The comprehensive healthcare facility has 247 beds; more than 1,700 employees; and has 260 physicians representing various specialties. Centers of excellence include Women's and Children's; Cardiovascular; Cancer; Surgical Services and Wellness & Prevention. The mission of Iredell Health System is to inspire wellbeing. For a comprehensive list of services and programs, visit www.iredellhealth.org.