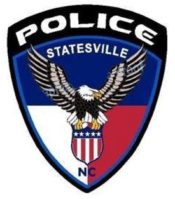 FROM STAFF REPORTS
A 21-year-old man was shot and killed in South Statesville on Thursday.
Iredell County EMS personnel, Statesville firefighters and Statesville police officers were dispatched to an abandoned home in the 1200 block of Fourth Street about 5:45 p.m. after receiving a report about a shooting.
First responders found the victim, identified as Naseem Wilkes, behind the home, suffering from a gunshot wound, according to a Statesville Police Department news release. Efforts to save him were unsuccessful.
The case is being actively investigated as a homicide by the SPD's Criminal Investigations Division.