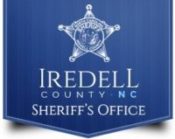 FROM STAFF REPORTS
District Attorney Sarah Kirkman has concluded that an Iredell County Sheriff's Office deputy acted lawfully when he shot a Union Grove man who pointed an AR-15 style weapon at deputies during a standoff in November.
Deputy Nathaniel Hodges was cleared of any wrongdoing in the November 2 incident by Kirkman following an investigation by the N.C. State Bureau of Investigation.
Nagy, 59, was not seriously injured. He was charged with felony assault with a firearm on a governmental official and communicating threats.
Sheriff Darren Campbell welcomed the district attorney's announcement.
"I am glad the situation turned out without any serious injuries for all who were involved. The deputies tried for hours for a peaceful solution to assist this individual," Campbell said.
The standoff at Nagy's home off Trivette Road began after the man's relatives asked deputies to check on him.
When deputies arrived, Nagy brandished a pistol and told them he was going to kill them before barricading himself inside the home, according to the initial incident report.
The ICSO Emergency Response Team was activated. After attempting to negotiate with Nagy for two hours, deputies introduced CO2 gas into the residence.
Nagy then exited the rear of the house and fired his AR-15 style rifle at deputies. That's when Hodges returned fire and wounded him.
"The suspect made the decision to open fire and shoot at our deputies," Campbell said. "They did exactly as they were trained to do. They protected themselves and the community. I want to make it clear if you try to shoot and kill deputies, they will shoot back to defend themselves.
"As we have seen the violence towards law enforcement increase, it seems daily we hear of an officer being killed. I expect them to go home safely their families every day."