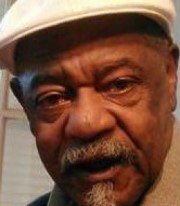 Mr. James Willard Gibbs Sr. of Statesville, N.C., was born in Iredell County on February 7, 1939, and was the son of the late K. B. Gibbs and Pauline Cornelius Gibbs. He departed this life unexpectedly on January 31, 2021, at his home.
He attended the Iredell County Schools and at one time was employed by Gilbert Engineering as a construction worker. In addition to his parents, he was preceded in death by a sister, Francis Gibbs, and a great grandchild, Marianna Gibbs.
He leaves to cherish the memory of his life his children, James (Charity) Gibbs Jr. of Harmony, N.C., Kevin Thomas, Wanda (Billy) Dalton, Deborah Gibbs, Donna Gibbs, Pamela (Pat) Moore of Mooresville, N.C., and Michelle Sharpe, all of Statesville; his brother, Jerry (Helen) Gibbs of Statesville, N.C.; his sisters, Margaret Gibbs Brown of Jamestown, N.C., and Kay (Nathaniel) Brown, both of Statesville, N.C.; his grandchildren, Valneka Gibbs, Anthony (Bam) Gibbs, Mario Gibbs, James Hargrove Jr., Billy Dalton Jr., Anessia Steele, Nushya Dalton, Zoe Imes, Brittany Moore, Tiffany Moore, Whitney Moore, Oneal Moore, John Michael Moore, Aaliyah Moore and Jamyla Jones; his great grandchildren, Tyleek Gibbs, Nikhya Brown, Hyden Gibbs, Amya Gibbs, Jaylen Gibbs, Jacob Lazcano, Kenyon Gibbs, Keelan Gibbs, Colton Gibbs, Anderson Uribe, Jamazi Phelps, Kingston Hargrove, Jameah Hargrove, Jaliyah Smith, Kamari Lawrence, Deanthony McKoy, Billy Dalton III, Iviona Dalton, Kaliyah Dalton, Kanani White, Alivia Gibbs, Ameerah Steele, Namon Robinson Jr., Royalty Burke and Cubyn Johnson; and a host of nieces, nephews, cousins, other relatives and friends.
Celebration of Celebration of Life Services will be conducted Saturday, February 6, 2021, at 11 a.m. at Belmont Cemetery. Pastor Michael Turner will officiate and Brother Barry Robinson will eulogize.
There will be no public visitation due to the COVID-19 pandemic. Rutledge and Bigham Funeral Home, along with other funeral homes across the country, has been issued a mandate to limit the number of family and/or friends at funeral services.
You can also view Mr. Gibbs' remains virtually online at www.youtube.com, Search James Gibbs's Viewing.
Visit the Book of Memories for Mr. Gibbs at www.rutledgeandbigham.com.
Rutledge and Bigham Funeral Home is serving the Gibbs Family.