 Full Bloom Film Festival set for September 9-11; more than 30 films to be featured in four venues
Special to Iredell Free News
Several filmmakers will walk the red carpet at the 6th Annual Full Bloom Film Festival this year as their films make their world premiere before local audiences.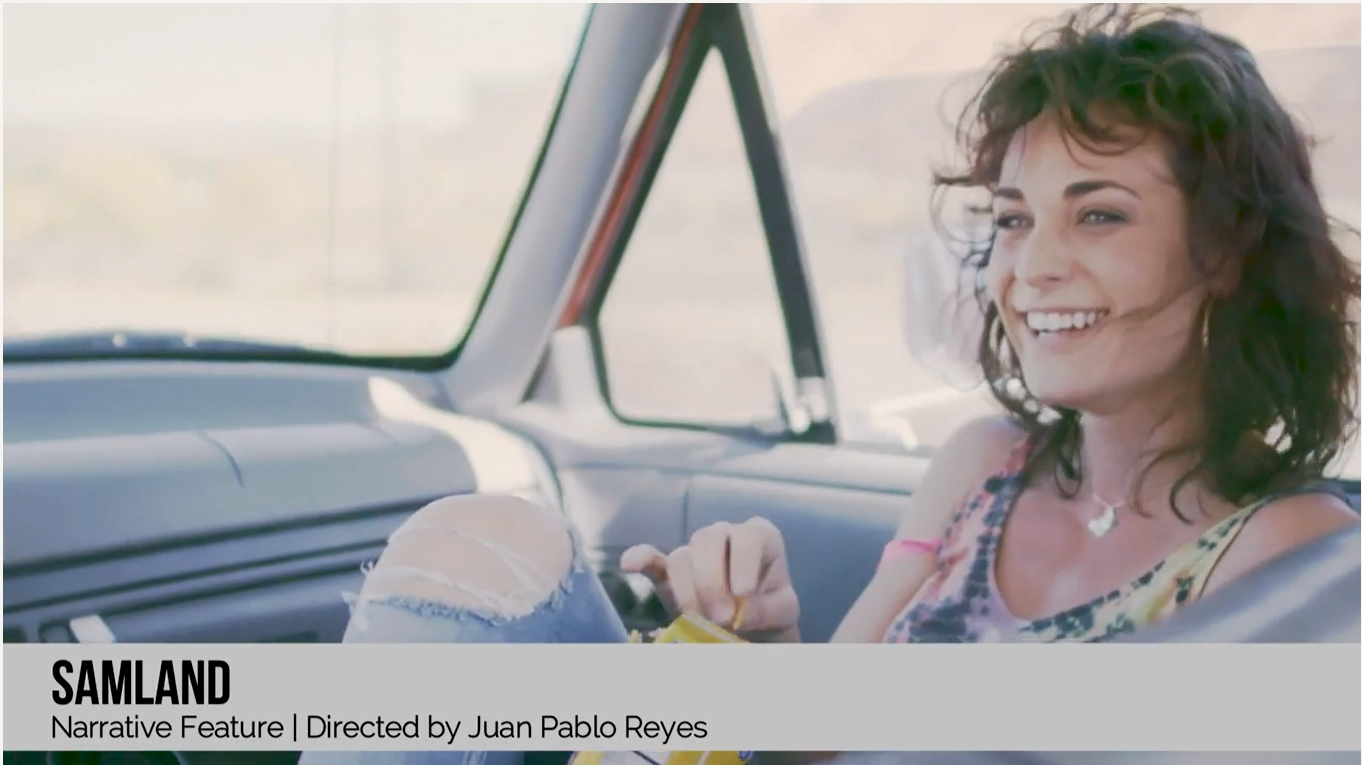 The films — Samland and Saving Spiracle – are among 35 films from five countries that will be featured during the Full Bloom Film Festival (FBFF), being held September 9-11 in Downtown Statesville.
"With over 100 film submissions, it was hard to narrow down the selections that would be showcased at this year's festival. We have such a vast and exciting array of films and talent that we are so excited to share with you," said FBFF Chairman Charles Ashe. "In addition, films will be represented with 24 filmmakers, producers, actors and key supporters – including two world premiere films."
The films have been curated into five sessions — Animation, Short Documentary, Short Narrative, Documentary Feature and Narrative Feature. Each session will be shown twice during the festival, allowing more opportunities for viewing films.
"The feedback we've gotten in the past is that there were so many great films, and not enough time to see them all," Ashe said. "With venues throughout downtown this year, we're able to hold more viewings, so people won't have to miss out on a great film."
Four venues will host film sessions, including Mitchell Community College's Shearer Hall; Iredell Arts Council's Old Jail; Iredell Museums and the D'Laneys Annex.
One of the unique features of the festival is the spotlight it shines on Downtown Statesville, said Iredell Arts Council Director John Koppelmeyer. The festival uses local venues to show films, and plans events like a Meet & Greet with filmmakers at 220 Café and after party at Red Buffalo Brewing, both on September 10. Lake Mountain Coffee will host the box office.
"Our festival has been a well-loved destination by filmmakers in the past not only for our beautiful downtown but for our community that embraces the arts and strives to ensure that makes our festival so successful," Koppelmeyer said. "The filmmakers and the viewers love our town and what it has to offer."
The festival is also embraced by community support, with Piedmont Healthcare, Randy Marion Automotive and Statesville Convention and Visitors Bureau named Producer Sponsors. Director Sponsors include: Anna and Barry Gordon, All American Sound, Charles Ashe and Brandon Sproul, Centralina Realty, Fairfield by Marriott, Homerun Markets, Iredell Health System, Iredell Free News, Jordan Grant Engineering, L. Gordon Iron & Metal, The Inn on Front Street, Spokeology, and Connect Iredell.
The Statesville Convention and Visitors Bureau is also offering a "Stay and Play" package to out-of-town visitors, and will be running a trolley Friday and Saturday between lodgings and festival venues.
To purchase tickets, learn how to volunteer and see a full schedule of events, visit fullbloomfilmfestival.org.