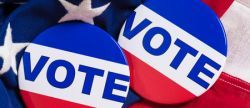 Editor's Note: This is part of a series of profiles on candidates for three open seats on Troutman Town Council.
BY DEBBIE PAGE
debbiepage.iredellfreenews@gmail.com
After being appointed to the Troutman Town Council in January to fill the seat created by Paul Bryant's resignation, Felina Harris is running for election to the council for the first time. Election day is November 2.
Harris has worked for the Mecklenburg County Government since 2000. She currently serving as N.C. Customer Experience Manager/Information Technology Liaison in the Park and Recreation/IT departments. She was previously employed by Engineered Sintered Components as a quality assurance coordinator.
Since 1995, she has also been the owner/operator of In-Touch Services, which offers career consulting services for adults, coordinates seminars for at-risk youth and other teens in the community, provides computer training services for adults, and offers resume writing and consultation services.
Harris earned her bachelor's degree from Western Carolina University in Business Administration with a concentration in computer information systems in 1994. She continued her education by earning an MBA from Gardner Webb in 2005 and a Master's Certificate in Sociology in 2021 from Appalachian State University.
She is also a certified Government Chief Information Officer and is Six-Sigma Certified. She is currently seeking her Project Management Professional and Information Technology Infrastructure Library certifications.
Her professional associations include North Carolina Local Government Information Systems Association, GMIS International Information Technology Association, Carolina Information Technology Professionals, and International Institute of Business Analysis.
Harris is also an active community volunteer at the Circle of Giving Community Support Group, Iredell Christian Ministries Board of Directors, and Fifth Street Ministries. She is also co-host of the Statesville Community Awareness talk show.
BUILDING TROUTMAN'S ECONOMY
"Being a central location between several economic centers is an advantage that we have," said Harris. "I support continuing to market this advantage, but we should seek to keep the truck/industrial traffic in the outer parts of the city, away from the downtown areas. This allows us to get our children to ballgames, go to the grocery store, eat at a restaurant or socialize with friends without having to stress as much about traffic."
Harris believes council members can spread the word about Troutman "by highlighting the small businesses that have been here for years and are thriving and by displaying survey data which shows the need for certain lucrative businesses."
Citing the need for a dry cleaner, an emergency care center, a steakhouse, and other types of businesses, Harris suggests that by using concrete data, "we can seek out companies willing to expand to our town and/or look for local citizens willing to invest in these services."
TRAFFIC CONCERNS
Harris notes the increasing traffic congestion as a central concern on which she would like to continue to work.
"The most pressing public safety issues in Troutman, to me, are areas where we need traffic lights. Citizens risk their lives every day in certain areas just trying to go get groceries or gas or oil for their car."
"We want all of our citizens to be safe and feel safe," she added.
"The town has improved its relationship with the Department of Transportation in recent months. Since then, projects that have been on hold or given less priority have been brought to the forefront. This improved relationship can help us to make improvements to our streets."
Harris also wants the town to look into employing smart growth strategies. "Smart Cities is a concept that uses technology to help improve the quality of life for citizens."
"While we do not have an extensive mass transportation system, we can use Smart City concept to help with traffic, healthcare, decision-making and local government processes and procedures. To fund this, there are Smart City grant opportunities from $5 million to $40 million."
MANAGING GROWTH
Tight Town Hall space is "a good thing" indicating expansion of services to citizens, according to Harris.
"I support the acquisition of new property to build a new Town Hall/Town Hall Extension building. To pay for these items, the town can seek out and apply for local government grants combined with low-interest loans," she said.
Though Troutman is growing rapidly, Harris believes Troutman's core values will remain. "Since I was a little girl living in this town over 40 years ago, I have always felt that charm, even with the constant growth."
"The town should use what we have to our advantage. Using town acreage on the outskirts of town will help our town remain the quaint, wonderful place that it is," she said.
With this growth, Harris would like love to see new amenities if funding allows, including "a recreation center in the heart of town with programs for after-school kids, homeschool kids, senior citizens, and adults."
More growth means increased burdens on the town's infrastructure as well. "Building and maintaining our own water and sewer treatment center would certainly be an advantage financially to our citizens in the long term," she said.
However, Harris warns that "extensive research would need to be done prior to making this decision as it is not as simple as it may seem to say it. Water treatment plants require loads of maintenance and staff to run it. Many towns are struggling with contamination and violation issues right now, which can in turn affect the health of all citizens in the town," she explained.
GETTING COMMUNITY MEMBERS INVOLVED
Harris supports citizens being well-informed and engaged in government decision-making. "We have encouraged citizens to get involved with focus groups, volunteering, and meetings, but taking it a step further with a Citizens Academy would be my suggestion."
"This would allow citizens to get a more in-depth look at our town and the inner workings of it. The other option is to solicit the assistance of an intern to create short clips of these "inner workings" and provide the links on our website and/or in our monthly mailings."
To engage all community members, Harris said town officials must first "determine what voices are being heard to determine which ones are not being heard and seek out the ones who are silent and ask thought-provoking questions to get them engaged."
"We also need to follow up with them and keep them involved in the conversations as well as invite them to meetings and events."
Harris also thinks district voting might be helpful to ensure all areas of the community are represented.
"I think that this is worth exploring at some point. It is very important to me that all voices be heard and if, after careful consideration and research, we determine that district voting is more beneficial for our citizens, I would support it."
She also supports council members working to implement the "Getting to Know Troutman" section of the town's Strategic Master Plan as a "low/no-cost solution. Getting citizens engaged and increasing their knowledge of the town is highly critical."
"If we keep our citizens in the dark and do not develop/create ways for them to get information, we increase the chances for information to be fabricated."
"Fabricated information creates chaos and unnecessary concerns. My profession calls for me to be a heavy communicator, and I feel that ensuring that our citizens are involved, engaged and enlightened is extremely important."
FINAL PITCH
"I was born and raised here in Troutman, and it gives me great pleasure to sit on the Town Council. I have worked in local government for over 20 years, and I am able to help our town from three angles: my profession, my history with our town, and the fact that I am a parent raising children here with my husband."
"So far, while on the council, I have reached out to people who do not feel like they have seat at the table and their voices are not being heard. I want to continue to ensure that all voices are heard."
"I would love nothing more than to continue to seek reasonable solutions to issues that we face and work hard for the citizens of Troutman. I am personable, educated, and open-minded with good oral and written communication skills. I feel that with these qualities and more, I am an asset to our town."