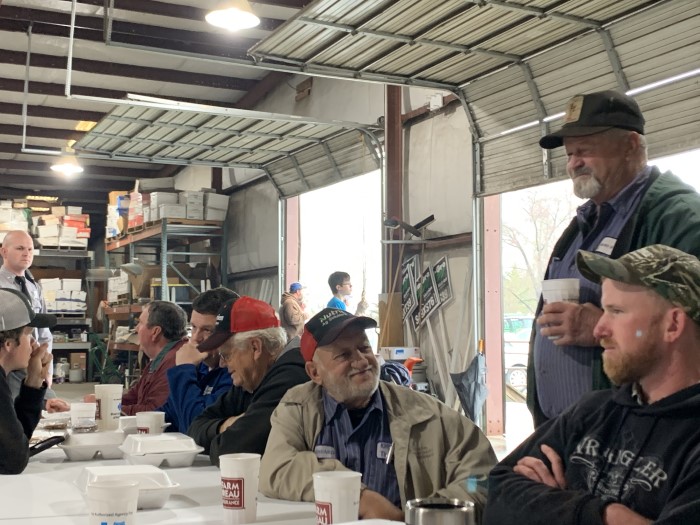 BY BRANDY TEMPLETON
Nutrien Agriculture Solutions and South River Baptist Church worked together earlier this week to feed the farmers of Iredell County, continuing the church's outreach to the local agricultural community.
Over 300 farmers and members of law enforcement came out for food and fellowship at Nutrien Agriculture Solutions in northern Iredell County.
Pastor Scott Townsell said it's a great way to give back to the hardworking farmers who keep our county fed.
"It was a great day showing appreciation to those that put food on our table," he said. "We do this a couple of times a year."
Wayne Smith, from Harmony Acres, really appreciated his meal.
"Anything South River has I come to it," he joked. "This is so nice."
Kevin Robertson is a third generation farmer who runs Robertson Dairy off of Jennings Road. He's also a member of South River Baptist Church.
"We served 20 farms and had a good turnout," he shared. "It's a good way for the farmers to get together and talk."
Roger Renegar came from Houstonville to eat and socialize with fellow farmers.
He smiled after he was handed his plate.
"This is much appreciated," Renegar said. "It's nice that they always remember us."
Photos