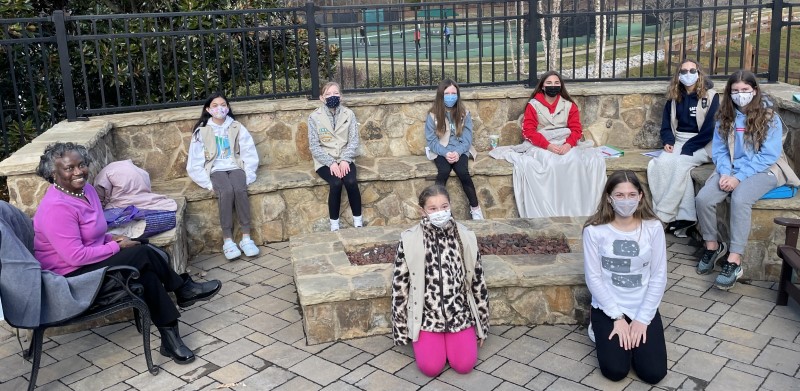 FROM STAFF REPORTS
As a teenager, Dorothy Woodard took a stand against racial inequality by sitting at the lunch counter of the Woolworth's department store in downtown Statesville.
She was one of 11 Black youths who were arrested for daring to sit at the whites-only counter and order food on April 1, 1960.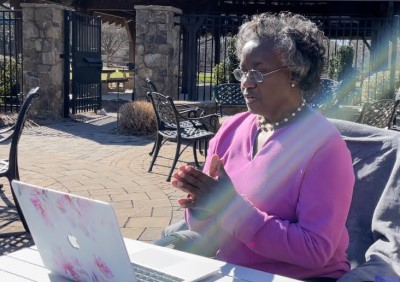 Woodard admits it was a scary experience. The teens were threatened by white bystanders, and the eight oldest members of the group spent several hours in jail before a local businessman posted their bond.
"I was the youngest of all of them in the bunch," she recalled. "They let me go along because I insisted."
Woodard, a retired school administrator, recently shared her experiences with members of Girl Scout Troop 2840 in Mooresville — and she encouraged them to take a stand against injustice in any form.
"I participated in sit-ins because I felt a moral obligation to try to change my community," she told the scouts.
"You do what you had to do," she added. "We were tired of being treated the way we were treated."
While protesters in the Statesville area were almost all Black in the 1960s, those protesting racial inequality today come from diverse backgrounds, Woodard pointed out.
"We're all in this together, and we all have to make a change," she added later.
Jennifer Christian invited Woodard to speak to the scouts because she wanted them to see that the Civil Rights Movement isn't ancient history — and empower them to make a difference in their community and in their schools by speaking out.
When asked how they could best do that, Woodard gave some simple advice:
"Rep. (John) Lewis said it best," she explained. "Make good trouble. When you see injustice, speak up."
Olivia Christian, 12, said learning about the Civil Rights Movement from someone who helped change society was inspiring.
"I don't like to see people treated poorly," she said. "I would like to help change that."
Video