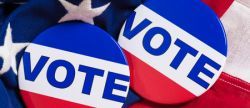 FROM STAFF REPORTS
Collge instructor and small business consultant Joseph Glasgow has announced his campaign for mayor of the City of Statesville.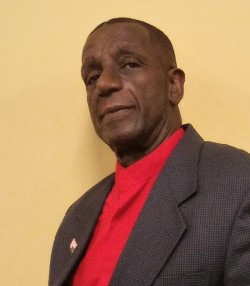 "I am running for mayor because I wholeheartedly believe we must bridge the divides that exist today in our community," Glasgow said in a news release. "However, this will begin when we can ensure that trust and transparency are guiding principles at City Hall."
He has planned a formal campaign announcement for 11 a.m. on Saturday, September 25, at the Iredell County Democratic Party headquarters, located at 223 E. Front Street in Statesville.
A first-generation immigrant whose parents and family came to the United States by way of England and Canada, Glasgow earned masters' degrees in management and project management and a doctorate in international business.
His biography also touts experience teaching college courses at the University of Phoenix and Mitchell Community College as well as three decades of work in the public and private sector, including Fortune 500 companies.
If elected, Glasgow promised his administration would be transparent and accountable to all sectors of the community.
"We will build trust by building bridges, and we will demonstrate respect for all of Statesville citizens by recognizing and expecting that they will hold us accountable. Without the core principles of trust, transparency, and accountability being upheld by every department in City Hall, nothing else matters —any campaign or policy promises will ring hollow."
Glasgow also pledged that his administration would be one of "inclusion and diversity."
"I will never forget that I represent all the citizens of Statesville — this will be a central tenet to my administrations."
Glasgow lists among his priorities economic empowerment and public safety, creating stable neighborhoods and investing in youth development.
Elections Info
The filing period for Statesville municpal elections, along with state and county races and the Iredell-Statesville Board of Elections, is December 6-17.
The election was delayed until March 8, 2022, due to delays in Census data needed for redistricting. A runoff for Statesville races, if necessary, would be held April 26 or May 17, according to the Iredell County Board of Elections.
LEARN MORE
Visit www.glasgowcampaign.com to learn more.