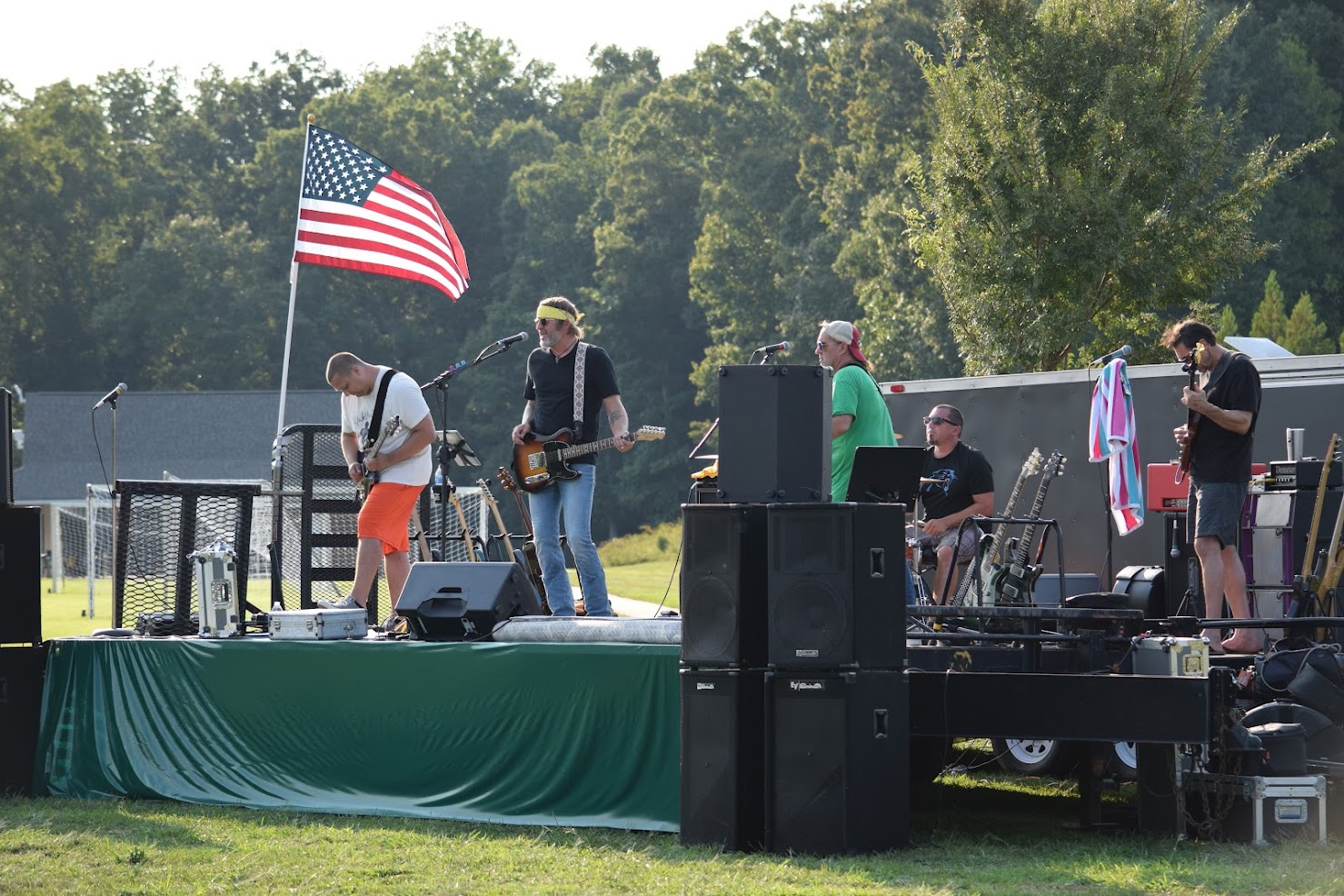 BY DEBBIE PAGE
debbiepage.iredellfreenews@gmail.com
Hundreds of people participated in the 4th Annual Iredell Walk for Recovery at Troutman ESC Park, enjoying an afternoon of music, stories, information from various health and treatment experts, and gifts and giveaways.
N.C. Sen. Vickie Sawyer opened the afternoon with inspiring words, expressing support for those in recovery and strongly and emotionally encouraging those with mental health issues and substance use disorder to reach out to the many available resources in the county for assistance so they too can begin their recovery journeys.
Sawyer reminded attendees that everyone is affected in some way by these issues, through family's, friends', or neighbors' struggles. People of all ages and walks of life are also vulnerable to mental health issues, noting she too has been affected by them as well.
"It is not a blight on your family. It is absolutely your job to show your love to those that are sick in your life, to help them, and if you are that person, don't be embarrassed to get help for yourself."
"There is no shame for asking for help. Reach out to me, reach out to any group here. We will happily work with you so tomorrow will be a better day," concluded Sawyer.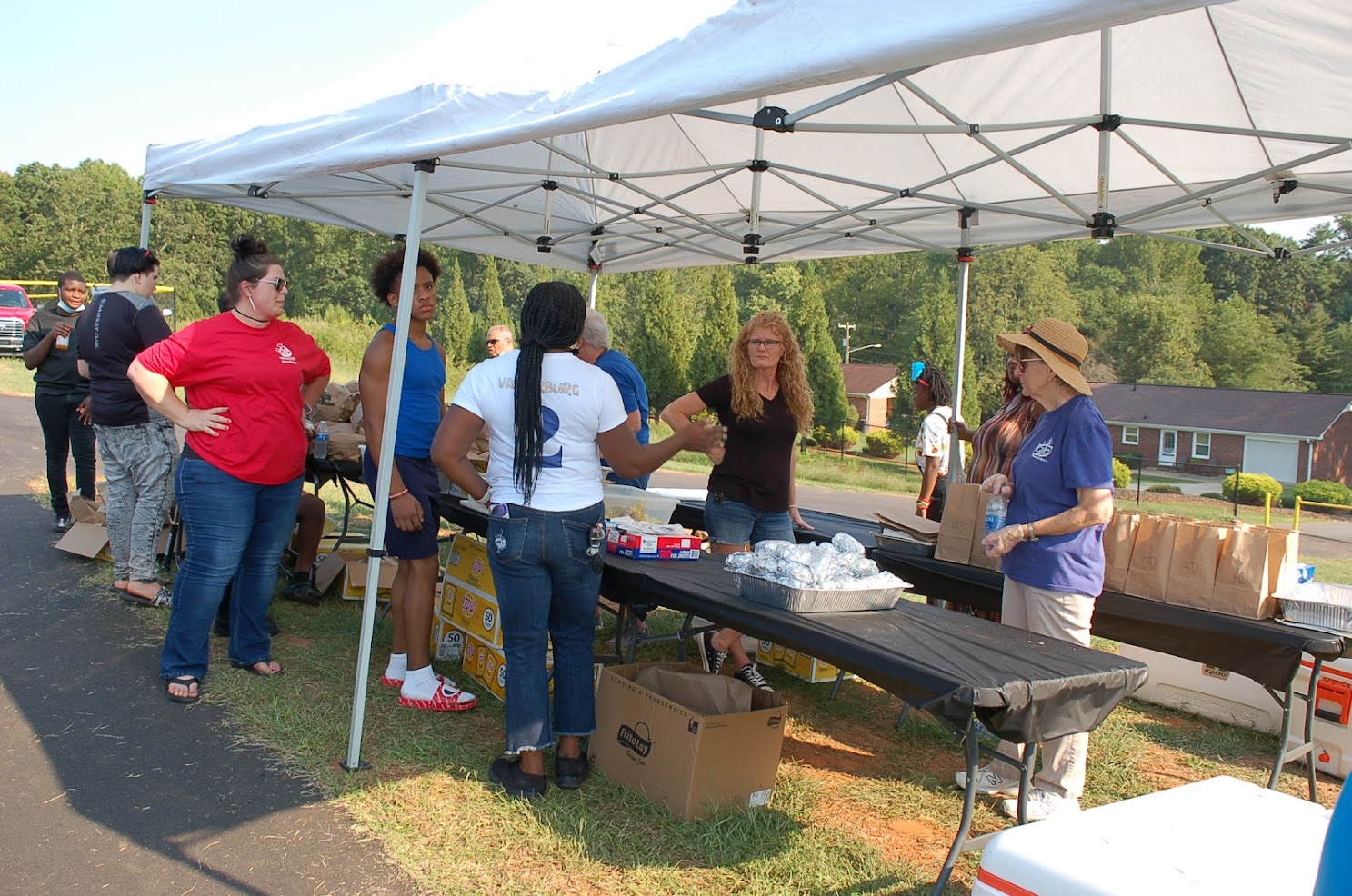 Upon arrival, attendees first filed through the drive-thru line of information tents to receive information and gifts, with the opportunity to interact and ask questions of experts and recovery resource persons. They also received T-shirts and dinner from G4G Ministries.
Attendees then moved to the baseball parking lot to listen to the rocking band The Audiophiles either in their cars or on the open field in socially distanced groups. After a rousing rendition of the National Anthem in Jimmy Hendrix style, the band played classic rock songs from the last five decades.
Max Benfield shared his recovery story, detailing his challenges resulting from his substance use disorder that began in middle school after his father's death. After a failed first marriage, the loss custody of his children, run-ins with the law, and a jail stint, Benfield met his second wife, who gave him the first unconditional love he'd ever experienced.
After several failed attempts at sobriety, Benfield found strength to recover through Bible study and Celebrate Recovery. He is now nine years substance-free and living happily with his three children with his second wife.
Many agencies and organizations came out to share their resources with attendees. G4G Ministry's Brad Bullock said his organization wanted to support those with addiction and mental health issues. "People out there are hurting, and COVID makes it worse."
Bullock believes through the light of God and prayer, people can find hope and get back on track.
Christ Church's Celebrate Recovery Pastor Brian King said the event is important because it "connects those here to a healthy recovery group and recovery community."
"Putting all the recovery resources together in one place, with faith resources to medical resources, is designed to show all these community resources in one event and have a little fun with music and fun."
Statesville Police Department Crime Prevention Officer Chan Austin, also a member of the Drug-Alcohol Coalition of Iredell, said the department was there to help promote prevention and treatment resources in the community.
"There is no way we are going to arrest our way out of this, so there has to be alternatives. That's why we are a part of this, to get people help who need it, get them connected to resources and the help they need so they can leave a great normal life and be a healthy part of the community."
SPD South Statesville Resource Coordinator Turkessia Brown-Evans, who also works with the city's homeless population, said that some people self-medicate their underlying mental illness and fall into addiction.
Brown-Evans helps these folks and others in the community connect to available helping resources and meets them where they are. Not everyone is ready for treatment and recovery at first, she added. "We support them to make decisions to find a sustainable life, whatever that means to them. We look for how we can keep them safe where they are."
Lisa Johnson of the Mooresville Cove Church Celebrate Recovery Group came to talk to attendees to let them know "there is hope out there and to invite them on the journey. Everyone has a next right step, and Celebrate Recovery is for any hurt, habit, or hang up that anyone has so they can find the next right step and a better life."
The Cove Church Mooresville campus also offers Grief Share for those grieving a loss and Divorce Care online for those separating, divorcing, or still in the healing process after divorce.
Iredell Walk for Recovery Executive Committee members Jerry Campbell, Brian King, Jill McLelland, Debbie Page, Jeff Taylor, and Michelle Wigley expressed their thanks and appreciation to the generous sponsors who make this event possible.
Sponsors
♦ Platinum sponsors include Drug-Alcohol Coalition of Iredell, Partners Health Management, Piedmont HealthCare, PQA Healthcare Inc., and Southern Family Medicine.
♦ Gold sponsors are Addiction Recovery Medical Services (ARMS), Fifth Street Ministries, Iredell Free News, and WAME. Jodi Province Counseling joined at the silver level.
♦ Bronze lsupporters include Cedar Stump Pub, Center for Emotional Health, Daymark, Integrated Care of Greater Hickory, Iredell Health System, Mitchell Community College, National Alliance on Mental Illness (NAMI), Planet Fitness, Sawyer Insurance, Tobacco Free Alliance, and Turning Point Family Services.
The committee also expressed gratitude to Eagle Rentals for its donation of a generator, Niagara Water for a large bottled water donation, the Town of Troutman, and the Troutman Police Department.
They also expressed thanks to the volunteers from Rocky Mount Methodist Church's Troop 377, the Crosby Scholars, and the South Iredell High School's MJROTC.