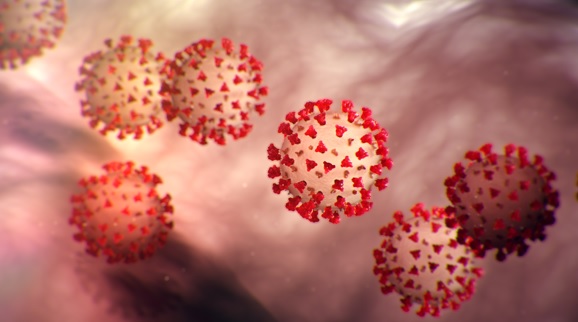 Special to Iredell Free News
RALEIGH — Gov. Roy Cooper and N.C. Department of Health and Human Services Secretary Dr. Mandy K. Cohen provided an update on the state's COVID-19 key metrics and trends on Thursday.
"We know that keeping kids learning in the classroom is the most important thing for our students right now. Getting vaccinated, wearing a mask in public indoor settings and following the science is what we need to do," Cooper said. "The faster we put this pandemic behind us, the sooner we can all rest easy and stay healthy."
Currently, 109 public school districts covering more than 95 percent of children have mandatory masks. That is an increase from three weeks ago when only 74 school districts covering roughly 64 percent of children statewide were requiring masks. The first weeks of school have brought more COVID-19 cases among schoolchildren, which can lead to quarantines when schools don't have strong mask requirements in place.
School districts should follow the CDC's recommendation and require masks and keep other important safety measures in place as we continue battling the pandemic, Cooper said.
"Thank you to everyone who is doing everything they can to help us get through this critical point in the pandemic and to protect one another," said Secretary Cohen. "Please talk with your family and friends who are not yet vaccinated. Ask them to join you in vaxing up and masking up."
State employee vaccination requirements began September 1, and state officials are encouraging businesses to require vaccines of their employees and customers as well.
On September 1, in accordance with Executive Order 224, state cabinet agencies started requiring state employees to verify that they have been vaccinated, with consequences of weekly testing and required masking for not doing so. Many businesses in across the state are also setting a strong example by requiring vaccines for their employees and customers too. This protects them and their customers from getting sick, and it also protects the state's economy by keeping stores and businesses open and encouraging customers to come while preventing the harmful impacts of COVID.
While vaccines provide the best protection from COVID-19, treatment options such as monoclonal antibodies are available if people have had symptoms of COVID-19 for 10 days or less or have been exposed to COVID-19. Last week, Governor Cooper signed an Executive Order to make it easier for North Carolinians to access this treatment. Administrations of monoclonal antibody increased 73 percent during the last week of August as compared to the week prior. Learn more at covid19.ncdhhs.gov/treatment.
To date, North Carolina has administered over 10.7 million doses of the COVID-19 vaccine, with 62 percent of the adult population fully vaccinated. About 67 percent of adults have received at least one dose of the vaccine, including 89 percent of North Carolinians 65 and over.
LEARN MORE
Learn more about the state's vaccine distribution at myspot.nc.gov (English) or Vacunate.nc.gov (Spanish). Use NCDHHS' online tool Find a Vaccine Location to find a nearby vaccine site. Call the state's COVID-19 vaccine hotline at 888-675-4567. Ask your doctor about Monoclonal Antibodies or call the Combat COVID Monoclonal Antibodies Call Center at 1-877-332-6585 (English) or 1-877-366-0310 (Spanish).