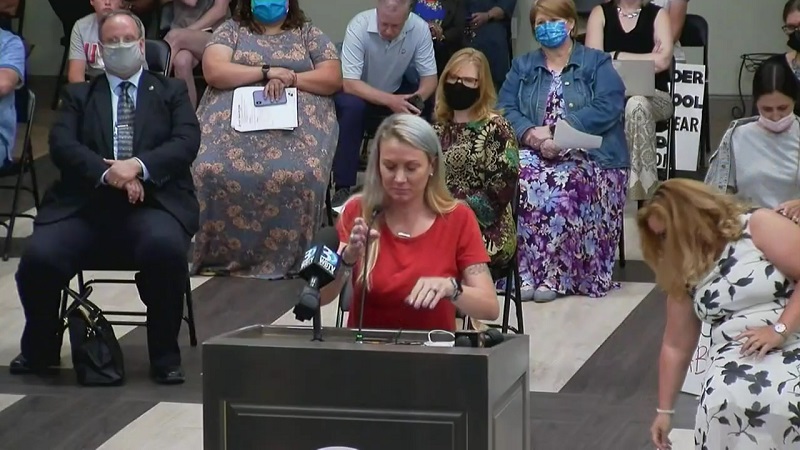 BY KARISSA MILLER
Iredell-Statesville Schools Board of Education members heard from a group of parents who are opposed to their children being required to wear face masks in school.
Dozens of parents showed up at Monday's school board meeting hoping to address the board about the state requirement that all students wear a face mask inside the school except while eating and during mask breaks.
All school districts must comply with the state's mandates regarding COVID-19 guidance, regulations and executive orders. The I-SS Board of Education does not have the authority to lift the face mask mandate included in Executive Order No. 209.
Additionally, the school system would be unable to claim immunity if they gave each child a choice in wearing a face mask and someone got sick, district officials said.
That, however, didn't sway many parents who attended the meeting.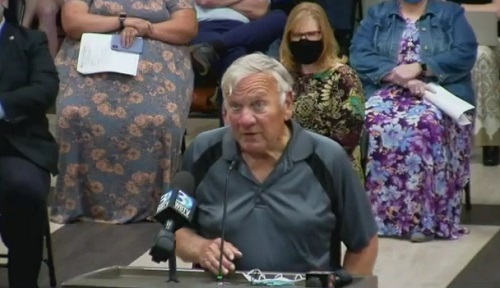 "Enough is enough. Just like you took your mask off to speak, none our kids get to do that for seven hours a day. Take the mask of my children. It's my choice — it's my child," said Carrie Boller.
Parent Jessica Tomaino told the board that she's tired of receiving emails from her son's teachers that he's not properly wearing his face mask.
She also said he went to basketball tryouts and came home "worn out and face red and on the brink of having a panic attack just from trying to play and wear a mask."
He never went, back, she added.
Tomaino encouraged other parents to also protest against the COVID-19 vaccine.
"It'll be a cold day in hell before anyone tries to force me or my kids to be injected with a vaccine," she said.
Some parents carried signs into the meeting that said "Unmask our Kids" and "Our children, our choice."
Many others who spoke during the meeting said that the masks as a physical health hazard and a mental health strain on students — and that the mask mandate is an infringement on their freedom.
Superintendent Jeff James addressed the group about the mask mandate.
"We're hopeful that we will be able to come back in the fall without a mask," James said.
According to the superintendent, I-SS was one of the first districts to begin working with the ABC Science collaborative and the first to come back. It was the district's goal to get kids back in school as soon as possible, he said.
James told the group that the focus should not be on taking off the mask, but on reducing the quarantine rule from 6 feet to 3 feet.
Recently, a senior high school athlete missed two games and prom because they were within six feet of someone who had COVID-19 for an extended period of time. The senior was not sick and was masked.
"There are many folks on the mask and unmask debate. We are resigned to the fact that we will never make anyone happy," James said.
"Our No. 1 priority is getting kids back in the class safely," he added.