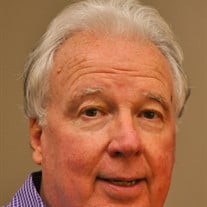 The family of John Christopher William Kearey is devastated to announce his unexpected passing on May 7, 2021, after courageously battling leukemia. John was born to be larger than life on January 2, 1950, in Durban, South Africa, welcomed into this world by parents Maurice and Marie Kearey.
Growing up in New Germany and Durban, South Africa, he loved sports from his earliest days; especially rugby and kayaking, which he insisted were the only sports played in Heaven. He spent much of his life in a kayak on the rivers in South Africa, often winning championships and completing the 75-mile Dusi Marathon canoe race between Pietermaritzburg and Durban on the Msunduzi and Mgeni Rivers several times. Even at the ripe old age of 70 he was still kayaking on Lake Norman. He played rugby for Berea Rovers Rugby Club in Durban, completed the gruelling 53-mile Comrades Ultra Marathon and in later years took up golfing.
John attended college in Durban after completing one year of compulsory military training in the South African Air Force after high school. Armed with a degree in construction/civil engineering, he was set on his path in construction, which was to become his life's career passion. He loved and lived construction, and it was important for him to put up beautiful structures on this Earth instead of lesser design and construction. He enjoyed living in Mauritius for three years, rebuilding cyclone-damaged homes and buildings.
Before leaving South Africa at the end of January 2000 John was co-owner of a very successful construction company for 20 years. He brought his knowledge, experience and adventurous entrepreneurship with him when he relocated his family to North Carolina in January 2000 and set up a construction company again at age 50 – a very difficult and costly undertaking, but John had a goal and did everything in his power to make it happen and provide his family with stability and secure futures.
Family has always meant everything to John. He and Marita were blessed with three loving and amazingly wonderful children – Anthony Kearey, Bridget Kearey Roath (Justin), Ryan Kearey (Simone) – and six adorable grandchildren who adored him – David, Ariana, Siena, Christian, Alana and Kinsley. John spent many hours playing with and teaching his grandchildren, whether it was word-searches, coloring in, pushing the swings, jumping on the trampoline or playing excavators in the sand. These times were very precious to him.
John was loved by many, but none more than by his wife, best friend, partner and soul mate, Marita. After making a commitment in marriage to Marita in April 1975 they have shared together in every aspect of their lives – the good, the bad, the better, the worse, the sickness and the health – and enjoyed many adventures and trips abroad, some with, some without, children, focusing always on family.
Family and friends in many countries have unforgettably great memories of times when John touched their lives in relationships, friendships, business dealings, his selflessness, kindness and generosity, philanthropic generosity, and his mentorship. John loved reading, chatting, gardening and brightening others' lives, and loved to learn.
Besides his wife, children and grandchildren, John leaves behind his sister, Gloria Kearey in Sydney, Australia; brother James Kearey (Colleen); niece and nephew Frances and Christopher Kearey in Sydney; and sister, Suzanne Kearey and niece Catherine Pollinger in Brisbane, Australia.
John was preceded in death by his parents Maurice and Marie Kearey (Sydney, Australia) and parents-in-law Jan and Esther Otto (Pretoria, South Africa).
In honor of John's memory, flowers will be gratefully received as John, the avid gardener, loved flowers. Donations to the Leukemia Society in John's memory will also be greatly appreciated. John was also a big supporter of the New Life Academy in South Africa, providing an education for underprivileged children who not otherwise be able to receive one.
The family would love to know how John touched lives from all who would like to share their experience and welcome all thoughts and prayers as they travel on this unknown journey of grief and loss. Thank you for your love and support.
There will be no visitation. A Celebration of Life Service will be held at 10 a.m. on Saturday May 15, 2021, at Cove Church, 197 Langtree Road, Mooresville, NC 28117. All are welcome. The service will be livestreamed online at the following link: covechurch.tv. Refreshments will be served in the Atrium immediately following the service. Due to COVID restrictions, masks will be required in the sanctuary and social distancing observed.
Donations to the Leukemia Society in John's memory can be made at donate.lls.org or to the New Life Academy in South Africa are also being gratefully accepted in John's honor. Beneficiary Name: M.G. Richards, SWIFT BIC: FIRNZAJJ, Beneficiary Account Number: 50860685485, Street Address: 60 Spearman Rd City: Sydenham Durban 4091 Country: South Africa.
Cavin-Cook Funeral Home & Crematory, Mooresville, is serving the Kearey family. Condolences may be made to the family at www.cavin-cook.com.