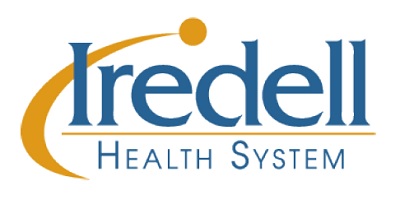 Special to Iredell Free News
The holiday season is supposed to be a magical time for spreading cheer, creating memories, rekindling relationships, and relaxing after a long year — as promised by popular Hallmark movies and cliché holiday greeting cards.
Though the holidays usually are a time for joy and celebration, this time of high emotion can bring on extra anxiety and stress for some people.
While stress is seemingly inevitable during the holidays, try not to let it ruin your time with friends and family. If you feel a little more depressed or sad during November and December, you may be experiencing the holiday blues.
What are the holiday blues?
The holiday blues are temporary feelings of depression that last during the holiday season, typically from after Thanksgiving through New Year's.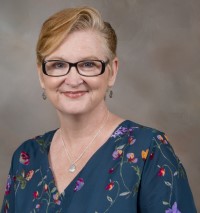 Holiday blues can have many causes, including stress, fatigue, limited finances, overspending, social gatherings, or loneliness.
"Depressive symptoms of the holiday blues may also be triggered by the realization that your life has not gone exactly as it should have over the past year," said Cassandra Allen, a licensed clinical social worker at Iredell Psychiatry.
The holiday season can bring on several different pressures that add even more tension — the pressure to spend enough money or to "keep up with the Joneses," the pressure to entertain friends and family, and the pressure to compensate for last year's "lost" festivities.
Signs of holiday blues may include:
• Abnormal sleeping patterns;
• Irregular eating habits;
• Irritability that can cause relational issues;
• Isolation; and
• Anxiety
According to Allen, increased stress during the holidays can cause your body to produce more cortisol and adrenaline, making your heart rate, blood pressure, and blood sugar rise. This, in turn, creates feelings of anxiety and prompts panic attacks.
Additionally, those with prior mental health issues may be more prone to holiday depression. According to a study from the National Alliance on Mental Illness, 64 percent of people with an existing mental illness report that the holiday blues affect them.
How can you cope with holiday stress and depression?
Manage your time, and balance your activities
To cope with the holiday blues, attempt to stay on your everyday routines and manage your time well. Try to keep a regular sleep schedule, maintain hygiene, and stay as close to your spending budget as you can.
"Holiday or not, time management is one of the biggest stressors. If you do not manage your time well, you may overextend yourself in one area and have to take time and energy from another area, like your sleep, hygiene, or your relationships," said Allen.
Whether it be in time, energy, work, or money, overextending yourself can create even more stress and a higher likelihood of the holiday blues. Make sure to balance your holiday activities and be realistic about what you can and cannot do.
Start exercising
Exercise can also help you cope with extra stress. Good physical health can help you have energy when you need it.
"Exercise releases hormones that increase your ability to cope with stress. It is beneficial for both your mental and physical health," said Allen.
Try activities that lighten your mood
Try activities that are fun and uplifting, like watching a holiday movie, driving to look at decorations, or partaking in your favorite hobby.
"Do something that lightens your mood, and try to stay in the present moment of whatever you are doing," said Allen.
Lean on others
Make sure to surround yourself with people who are supportive and caring.
"If you do not have a lot of interaction with family or friends, do not be afraid to seek out a professional to speak with," said Allen.
Don't try to be responsible for everything, and let others help out.
Take some deep breaths
If you find yourself in a situation where you are particularly stressed, or feel a panic attack coming on, try some deep breathing.
"Deep breathing is very important. It can trigger your vagus nerve in your body, which will help calm and remind your brain that you're not in need for fight or flight and that you're not in danger," said Allen.
Box breathing is a popular deep breathing technique that can help you relax. To do this, inhale for a count of four, hold for a count of four, exhale for a count of four, and repeat.
When it all gets to be too much
Symptoms of the holiday blues are temporary. However, if your depression lasts until after the holidays, it could be a sign of seasonal affective disorder (SAD).
"With the holiday blues, you can still carry out your daily functions, but you feel less motivated, more 'bah humbug,'" said Allen. "Whereas with SAD, you isolate more and have more dramatic changes in eating and sleeping habits."
SAD is the direct result of fewer hours of exposure to sunlight during the winter months.
"In the winter, there are decreased hours in the day. Therefore, more melatonin is produced, and with that larger production of melatonin comes depression," said Allen.
If you think you may have SAD, you should seek professional help. It's important to get an accurate diagnosis and get started on treatment.
Learn More
Enjoy this holiday season and take care of yourself. Pay attention to the signs of too much stress, try coping strategies, and seek help if it gets to be too much.
Cassandra Allen practices at Iredell Psychiatry. To schedule an appointment with Allen or learn more about Iredell Psychiatry, please call the office at 704-380-3620.
About Iredell Health System
Iredell Health System includes Iredell Memorial Hospital; Iredell Mooresville; Iredell Home Health; Iredell Wound Care & Hyperbaric Center; Community and Corporate Wellness; Occupational Medicine; the Iredell Physician Network and more. Iredell Memorial Hospital is the largest and only nonprofit hospital in Iredell County. The comprehensive healthcare facility has 247 beds; more than 1,700 employees; and has 260 physicians representing various specialties. Centers of excellence include Women's and Children's; Cardiovascular; Cancer; Surgical Services and Wellness & Prevention. The Health System's newest campus, Iredell Mooresville, is home to the area's only 24-hour urgent care facility, as well as an ambulatory surgery center, imaging center, rehabilitation services, and physician practices. The mission of Iredell Health System is to inspire wellbeing. For a comprehensive list of services and programs, visit www.iredellhealth.org.