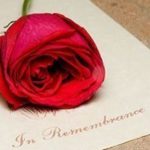 Andez Eileen McWhorter, 95, of Harmony, N.C., and formerly of California, passed away on Thursday, December 16, 2021, at Rosewood Assisted Living in Harmony. Born on October 16, 1926, in Solano, Calif., she was the daughter of the late Fred P. McDaniel and Eileen Jeffrey McDaniel.
No formal services will be held at this time.
Nicholson Funeral Home has the honor of serving the family.