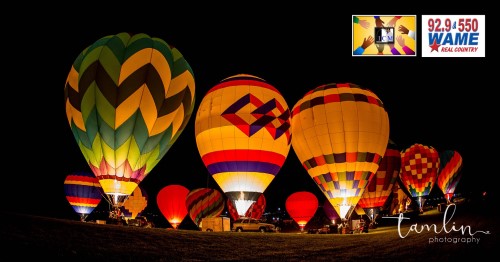 Those who attend the free event are asked to bring canned goods for Iredell Christian Ministries
FROM STAFF REPORTS
A group of local balloon pilots is planning a free Holiday Balloon Glow on Thursday, December 23.
The one-hour, drive-thru event is shceduled to start at 6 p.m. at the Statesville Soccer Complex. WAME 92.9 Radio will play Christmas music to to make the event more festive for listeners.
According to a Facebook page promoting the event, organizers have partnered with Santa Claus to collect can goods for Iredell Christian Ministies. Those who attend the event are asked to bring canned goods that will be donated to the nonprofit.
The Statesville Soccer Complex is located at 2012 Simonton Road.
LEARN MORE
To learn more, visit https://www.facebook.com/events/1403234556767316/