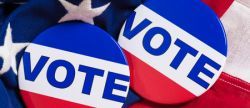 Special to Iredell Free News
Iredell County Commissioner Gene Houpe has announced his plan to file for re-election for a fourth term on the Iredell County Board of Commissioners on Monday, December 6.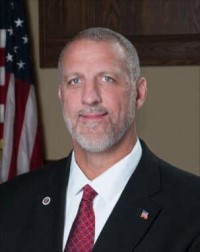 "It has been an honor and privilege to serve and represent the citizens of Iredell County on the Board of Commissioners and in the region as the District 12 Director of the North Carolina Association of County Commissioners (NCACC)," Houpe, a Republican, said in a news release.
In addition to Iredell County, Houpe also represents Cabarrus, Gaston, Lincoln, Mecklenburg, Rowan, Stanly, and Union counties. Houpe is in his second term as the elected District 12 Director on the state-wide board.
"Representing our region on this Board has given an important voice from Iredell County to advocate for projects and funding for the needs of Iredell County," he said.
Houpe serves on various task forces and committees as a commissioner and represents the Board of Commissioers on the Statesville Airport Commission.
In his campaign announcement, Houpe touted his work, alongside local, state and federal elected officials, to advocate for millions of dollars in grant funding for the airport, schools, agriculture, and other projects in the county, which saves tax dollars.
Houpe said he is proud of the excellent working relationships he has built with all elected officials to help get things done for Iredell County. He takes pride in his constituent services when citizens call needing assistance with a problem.
In a county that spans 574 square miles, with a population approaching 182,000 residents, Houpe said he is dedicated to serving the vastly different and unique needs of Harmony, Love Valley, Mooresville, Troutman, Statesville, and Union Grove.
Iredell County is the 15th largest county by population in the state, yet has the 15th lowest property tax rate and the lowest rate of any county in the surrounding region, Houpe said.
Iredell's economy is ranked among the top five in the state.
Houpe said he has worked to keep Iredell County as a premier place to work, live, and raise families. The success of the county, he said, is built with investments in safe communities, education, and all county services while balancing growth and economic development.
Houpe believes his experience matters to the residents of Iredell County.
During his tenure as a commissioner, the county has continued to improve services in the county's 25 departments, 19 volunteer fire departments and the rescue squads. The board, he said, has worked with the sheriff, other law enforcement agencies and school officials to make schools safer.
The county has built the two largest capital projects, the jail and Emergency Services building, without a tax increase, which Houpe attributes to the fiscal responsibility of the past and current board members.
"I look forward to continuing the work and projects that we have begun and will continue to help grow our tax base instead of our tax rate," he said.