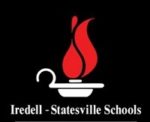 BY KARISSA MILLER
The Iredell-Statesville Schools Board of Education unanimously adopted a $275 million total budget, which includes $48.5 million in federal COVID funds, for the 2021-2022 school year, last week.
I-SS Chief Finance Officer Melissa Wike told the board that the district can make adjustments once all the details of the state budget – which was approved after the board meeting – are available.
The 2021-22 budget incorporates the following significant expansion items:
• Certified supplement changes- transitioned to a flat rate supplement that incorporates a half percent increase;
• Classified supplements increased from 4.85 percent to 5.35 percent;
• Pay increases for bus drivers, Child Nutrition and Prime Time staff;
• Additional assistant principal and interpreter positions funded with local funds;
• 25 part-time teacher assistants, added with federal COVID funds; and
• 2 community liaisons, added with federal COVID funds
Wike said that the district's enrollment is 260 students higher than the state projected.
"As such, we will receive additional funding from both the state and Iredell County. The additional funds are unknown presently," Wike said.
During the meeting, Superintendent Jeff James detailed a list some of the increases the board approved in this year's budget:
Positions
25 Teacher assistants (part-time) ……. $375,000
2 Technology technicians……………… $135,000
2 community liaisons……… …………. $109,000
TOTAL:…………………………………. $619,000
Pay increases
Certified supplement increase……….. $400,000
Classified supplement increase……… $110,000
Classified local incentive change…… $270,500
Bus drivers-pay increases…………… $162,000
Maintenance incentives……….…….. $195,000
Bus drivers-incentive pay……….…… $102,000
Transportation pay increase………… $106,000
School nutrition pay increase….…… $283,200
Prime Time pay increases……….…. $40,000
Signing bonuses……………………. $207,000
EC retention bonuses…………….… $175,000
Coaching supplement increase…… $65,000
COVID phone/nursing stipends….. $156,000
Other classified staff adjustments… $75,000
One-time bonuses for all staff……. $5,500,000
TOTAL………………………………. $7,846,700
Additionally, the district has strategically used its federal COVID money in certain budget areas to help reduce impacts on their local budget.
"We look for every way to increase employee pay," James said.
The superintendent said that there a few other employees that are on district's radar, including office personnel, some data managers and some bookkeepers. The goal is to get all employees up to $13 an hour.
"I think all would agree that we want the best working with our students each day so we have to pay them," James said.
The board also approved giving I-SS full-time employees a one-time $2,000 bonus and a one-time $1,000 bonus for part-time employees. Employees will receive the bonus in December
Chairman Martin Page said he's very proud of what I-SS has done for their employees this year.
School board member Sam Kennington said their employees have gone far beyond what's expected of them and feels it's important to show their appreciation when they can.