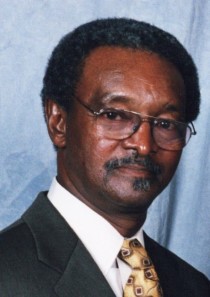 Joseph Dalton Mauney, 83, of Statesville, N.C., transitioned from this earthly life peacefully at his home on Wednesday, November 17, 2021, after an extended illness.
He was born October 1, 1938, in Alexander County, N.C., to the late Thirksell E. Mauney and Flora Miller Mauney. In addition to his parents, he was preceded in death by his grandparents, Erdie E. and Essie Scott Mauney, Pless Dupee and Blanche Lackey Miller; four sisters, Mildred Banks, Mary Alice Mauney Gray, Jeannette L Mauney, and Geraldine Mauney Stovall.
He was a life-long member of Philadelphia United Methodist Church, where he served faithfully in various ministries. He was a 1957 graduate from Morningside High School. He retired from Celanese Fiber Company in Salisbury, N.C., in December 1998, after 31 years of service and the Statesville Auto Auction in 2021, after 15 years of service. He also served Statesville and surrounding communities during his tenures with Florence Funeral Home and Davis & Mangum Funeral Home.
Joseph is survived by his wife of 27 years, Patricia Patterson Mauney; three children, Joseph D. (Penny) Mauney II of Mooresville, N.C., Kenya Clyburn (Robert) Harris, and Patrick (Tabitha) Clyburn; 14 grandchildren; 24 great grandchildren; two great great grandchildren; two sisters, Gladys Mauney St. Fort and Bertha Mauney Hamilton; three brother-in-laws, Wiley M. (Mary Louise) Patterson Jr. of Statesville, N.C., Robert Lynn Patterson Jr. of Orlando, Fla., Raymond (Dorothy) Gray of Woodleaf, N.C.; three sisters-in-law, Jeannie Blackmon and Roberta (Paul) Foust of Statesville and Essie McNeil of Harrisburg, N.C.; and a host of nephews, nieces, cousins, his former wife, Janie Steele Mauney, and many friends, who cherished his life.
A public visitation will be held, Sunday, November 21, 2021, at Bunch-Johnson Funeral Home from 1 to 2 p.m. A funeral service will be held at 2 p.m. in the Bunch-Johnson Chapel with Apostle James A. Mauney officiating. Burial will follow at Philadelphia United Methodist Church cemetery.
Flowers will be accepted or donations may be made in Mr. Mauney's honor to Philadelphia United Methodist Church.
Bunch-Johnson is honored to be serving the Mauney family.