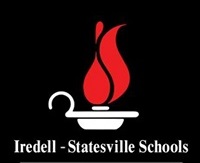 BY KARISSA MILLER
The Iredell-Statesville Schools Board of Education is considering a proposal to outsource cleaning services at some of its schools.
Tim Ivey, the district's chief of Technology, Facilities, and Maintenance, introduced representatives
from HES Facilities Management to the board during Monday's meeting.
HES has submitted a proposal for custodial and maintenance management services for 10 I-SS schools.
Schools included in the proposal:
• Woodland Heights Elementary
• Woodland Heights Middle
• Oakwood Middle
• East Iredell Elementary
• East Iredell Middle
• North Iredell Middle
• West Iredell Middle
• West Iredell High
• Lakeshore Elementary
• Lakeshore Middle School
The proposed cost for custodial services at the 10 schools is approximately $1.6 million.
Russell Leboff, vice president business development for HES, said the company serves school systems, colleges and universities in 22 states nationwide.
"We've never lost a single customer for performance or compliancy," Leboff said.
He said that the company delivers best-in-class facilities programs for custodial services, maintenance, groundskeeping and other facilities maintenance as requested.
Some of the benefits were alleviating I-SS of hiring custodial employees, increasing staffing levels at the schools, provide supervision and oversight in the schools, provide cleaning tools and supplies, improve safety and performance and reduce costs to the district's budget.
Currently, I-SS has 15 positions open at those 10 schools, Leboff said.
"At these 10 schools we only provide staff as they attrition out or there is a vacancy. We backfill that — every time we do you save over $14,000. It's mostly a benefits cost," he explained.
"The other employees will continue to be I-SS employees and their benefits would not be impacted negatively," he added.
Leboff also mentioned that some of the retired custodial staff could come back and "double dip."
"They collect a pension through the school system and now they come work for us and they get a 401K," he said.
Superintendent Jeff James said the proposal is worth considering.
"It's an opportune time to move in this direction because it saves us, which puts money back in our fund balance so we can hopefully turn around and increase local incentive (pay)."
James said that the company has an excellent track record and that the contract comes with a 60-day clause to get out of a contract.
Board member Sam Kennington said that he doesn't feel comfortable making a decision next Monday night.
"I don't feel like I have enough information at this time. … I don't want to rush into something," Kennington said.
Chairman Martin Page told representatives that the board would like to hear more information and contact references for HES. He mentioned possibly voting on this recommendation at the September meeting.