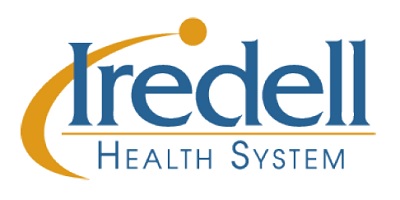 Special to Iredell Free News
Iredell Memorial Hospital was ranked "High Performing" in U.S. News & World Report's 2021-22 Best Hospitals ranking for its treatment of patients in three medical specialty categories: heart attack, heart failure, and chronic obstructive pulmonary disease (COPD).
U.S. News produced these rankings in conjunction with RTI International, a leading research organization based in Research Triangle Park. The specific rankings were determined based on measures such as risk-adjusted survival, discharge-to-home rates, volume, and quality of nursing, among other patient care-related indicators. Hospitals are rated as high performing, average, or below average, relative to other rated hospitals in treating patients 65 years of age and older.
These rankings can help patients, and their doctors, decide the best place to receive the care they need based on their specific type of procedure or condition.
As the only hospital in Iredell County ranked as "High Performing," Iredell Memorial Hospital is proud to provide the utmost compassion and care that each individual patient both needs and deserves.
"We are very pleased with the high performing rankings that we have achieved in several specialties, as these are some of the most significant diagnoses that we encounter here," said John Green, president and CEO of Iredell Health System.
The three high performing medical specialties at Iredell Memorial Hospital — COPD, heart failure, and heart attack — each shined in various areas of patient care.
COPD
Iredell Memorial Hospital has a high volume of COPD patients, making respiratory therapists at the hospital very experienced in this specialty, with the majority employed by Iredell for more than five years.
"Our respiratory therapists have lots of experience and utilize the most current respiratory technologies to provide excellent care to our patients," said Bob Noble, director of Respiratory Care at Iredell Health System.
U.S. News recognized Iredell Memorial's COPD specialty for its use of noninvasive breathing aids, representing the standard of care. The hospital uses a noninvasive ventilator to provide respiratory support and extra oxygen to patients with COPD who need assistance with breathing.
In addition, Iredell ranked high in nurse staffing. More nursing care per patient with COPD is associated with better outcomes and an overall better patient experience.
"COPD is a chronic condition; not being able to breathe is very scary. Knowing that our Iredell hospital team, the nurses, physicians, and respiratory therapists are highly qualified helps to alleviate a lot of that fear," said Noble.
"Our motto is 'Respiratory Care – saving lives one breath at a time,'" he added.
Heart Attack and Heart Failure
In order to provide optimal cardiovascular care, cardiac services at Iredell Health System are led by a strong group of cardiologists and emergency department providers who provide individualized care to all patients.
"It comes as no surprise to hear that the cardiac care provided by our specialists at Iredell is being recognized nationally. Our team of physicians, advanced clinicians, nurses, and techs all work hard to practice and provide the most up-to-date care possible for our patients suffering from heart disease," said Dr. Vijay S. Nagpal, medical director of Iredell Memorial Hospital's emergency department.
Contributing to the high performing score, the heart attack and heart failure specialties at Iredell were both ranked as "excellent" in the category of discharging patients directly to home. This category is based on how often patients can go directly home from the hospital, rather than being discharged to another facility. Patients and families typically prefer recovery at home.
Both the heart attack and heart failure specialties also ranked high in nursing care per patient, ensuring cardiac patients receive specialized care.
"The excellent patient outcomes are a result of the knowledge and skill of our cardiology staff, including doctors, nurses, technicians and support staff. This success is, likewise, a reflection of our staff's dedication to individual and personalized patient care," said Dr. Charles DeBerardinis, cardiologist at Iredell Health System.
Iredell Memorial Hospital was also recognized for having an intensive care unit (ICU) for heart patients and for having its ICU staffed by a doctor specifically trained to care for intensive care patients.
Additionally, the hospital was recognized for its outstanding transparency, publically sharing its cardiology data through the American College of Cardiology. This participation in data sharing fosters overall transparency and adoption of best practices.
"Our goal is to strive for continued high performing status in these specialties and many more as
we proudly work to take care of our community's healthcare needs," said Green.
About Iredell Health System
Iredell Health System includes Iredell Memorial Hospital; Iredell Mooresville; Iredell Home Health; Iredell Wound Care & Hyperbaric Center; Community and Corporate Wellness; Occupational Medicine; the Iredell Physician Network and more. Iredell Memorial Hospital is the largest and only nonprofit hospital in Iredell County. The comprehensive healthcare facility has 247 beds; more than 1,700 employees; and has 260 physicians representing various specialties. Centers of excellence include Women's and Children's; Cardiovascular; Cancer; Surgical Services and Wellness & Prevention. The Health System's newest campus, Iredell Mooresville, is home to the area's only 24-hour urgent care facility, as well as an ambulatory surgery center, imaging center, rehabilitation services, and physician practices. The mission of Iredell Health System is to inspire wellbeing. For a comprehensive list of services and programs, visit www.iredellhealth.org.