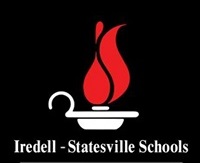 BY KARISSA MILLER
The Iredell-Statesville Schools Board of Education delayed a decision to adopt the academic calendar for the 2022-2023 school year earlier this week.
During the board's December 13 meeting, the board eliminated school calendar Option A and voted to send calendar Option B back to the calendar committee for further consideration.
Board member Martin Page asked that the calendar be sent to I-SS principals for feedback. He wants the principals to review the calendar with staff to see if there's anything that they could do to make it a better calendar.
The calendar will be presented to the board in January.
I-SS Director of Accountability, Testing and Student Information Laura Elliot reminded the board that it's important to get a school calendar in place so that the high schools can start registering students in February. She asked not to push it out any further.
OTHER BUSINESS
In other matters, Pressly School will relocate to the Northview campus in June 2022. The board voted to approve moving all departments in ADR to Pressly School until central services are consolidated. The anticipated cost is $250,000.
ADR is an older building and there have been air quality and other issues inside it.
School officials said that it costs around $7,469 per month in work orders for the ADR building, which doesn't include labor costs.
The board anticipates saving money by moving staff out of it in the long run.
Also, during the meeting, the board:
♦ Approved a contract with Facilities Management Express (FMX). FMX will provide a turnkey facilities condition assessment, preventative maintenance schedule and a capital forecasting report for the school system. The cost is $462,438.
♦ Approved a budget amendment for the Capital Outlay Fund. The amendment is the result of
additional funds that were allocated to the district from Iredell County. The total additional funds
allocated was $2,544,187. The county indicated that the extra funds are comprised of $1,977,879
in increased sales tax receipts and $566,308 in fund balance reserves. The amendment is only for a portion of the additional funds and budgets the funds that the board approved for the contract with FMX.
♦ Approved Policy #4720: Surveys of Student. The district has always used an opt out policy for student survey participation, officials stated. However, it wasn't a board policy.