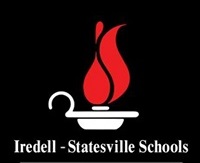 BY KARISSA MILLER
The Iredell-Statesville Schools Board of Education will begin the discussion of 2021-2022 preliminary local current expense budget request during Monday's board meeting.
The proposed local budget calls for a $1.2 million increase in spending over the current budget, or 2.7 percent, to approximately $46.6 million
The school board will look at the budget for the first time at its Committee of the Whole meeting on Feb. 1. The local current expense budget is the portion of the district's budget that is funded by the Iredell County Board of Commissioners.
The meeting, which is open to the public, begins at 6 p.m. at Career Academy and Technical School, 350 Old Murdock Road in Troutman.
Superintendent Jeff James and Chief Finance Officer Melissa Wike will review expansion requests discussed by the I-SS budget committee. James will outline the recommended and mandatory expense increases for next year as well as proposed budget reductions.
The school board will have the final say in what's ultimately in the 2021-2022 budget.
One of the budget highlights includes a transition of I-SS' certified employees' supplement from a percentage-based supplement to a flat-rate amount. This is estimated to be a $450,000 recurring cost.
There is also a preliminary current expense line-item budget for the board to review and discuss. This incorporates the projected mandatory expense increases along with recommended expansion requests.
Some of the Superintendent's line-item budget requests for review include:
• Stipends, up to $1,500 for teachers at Restart schools that meet growth;
• A $75,000 annual advertising budget;
• Increasing the minimum hourly pay for bus drivers to $13.50;
• Increasing school board member pay to $400/a month;
• Increasing the bus garage tool allowance from $500 to $2,000 annually; and
• Funding a local classified employee longevity bump from two steps every three years versus every five years.
School board chairman Martin Page said there is a lot of uncertainty around the budget.
"We haven't had a state budget in two years. All these budgets are a guess at this point," he explained. "It's hard to have a crystal ball and know what will happen next year."
Another big challenge and consideration for the board is student enrollment or Average Daily Membership (ADM).
Page explained that the board was held harmless for changes in ADM by the state and county commissioners this school year. However, next school year, that may not be the case.
Since state funding allotments are based on ADM, the district could possibly receive less funding if enrollment drops.
OTHER BUSINESS
Another important item on the agenda for Monday is the discussion of undoing the merger of the school system's two alternative schools, Pressly and Monticello. The proposal calls for moving Pressly from the current location to the Northview building.
The school board approved a recommendation to combine the district's two alternative schools into one campus in January 2017.
District leaders cited a cost savings and utilization of better student services. For example, staff members who worked at both schools would no longer have to travel back and forth.
Monticello School was relocated to the campus of Pressly School and this change was implemented during the 2017-18 school year.
Four years later, Pressly School leaders are asking the board to re-examine this scenario.
Principal Mark Grega, Assistant Principal Jodi Little and Coordinator of Alternative Learning Mark Vaughn will give a brief presentation on the current barriers and benefits of relocating.
Monticello offers programs for students with therapeutic needs. Pressly offers programs for students who need more intense academic and behavioral support.
Other agenda items include:
• A report from DremBuilders President and CEO Kenston Griffin;
• A COVID-19 update from Boen Nutting, director of communications and development;
• A review and reading of proposed board policy updates and recommendations;
• A discussion, by the Superintendent, regarding Harris Park property; and
• A resolution to support FutureNC attainment goals.