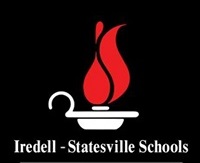 BY KARISSA MILLER
The Iredell-Statesville Schools Board of Education will hold a public hearing at 5 p.m. Monday to receive input about two possible redistricting maps of electoral districts for the school board members.
The meeting will take place at the Career Academy and Technical, located at 350 Old Murdock Road in Troutman. The meeting is open to the public.
Parents and community members can sign up to speak 30 minutes before the meeting and weigh in on Alternate 2 or Alternate 3.
The redistricting only affects which school board members are voted on in each district and does not change where a child goes to school.
At 6 p.m. the board will hold their regularly scheduled Committee of the Whole meeting at the same location.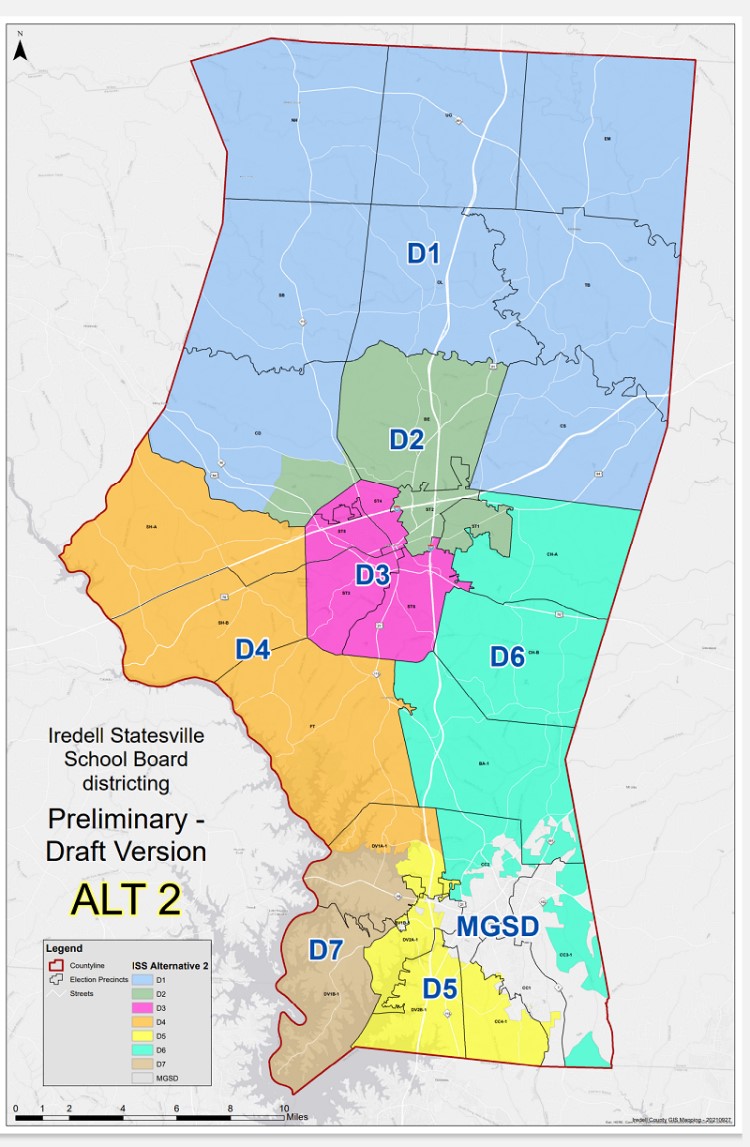 Mental Health Services Agreement
On Monday evening, the school board will review a Memorandum of Agreement between the school system and Children's Hope Alliance for contracting mental health services for students.
According to I-SS Executive Director of Students Services Kelly Marcy, the funding amount of contracted mental health services should not exceed $131,756.
Services will be provided to students and their families regardless of their insurance or ability to pay. I-SS will grant access to its students and their families to help students overcome barriers and issues that they are experiencing.
School administrators or counseling staff may refer a child to Children's Hope Alliance for circumstances, such as engaging in behavior that is inappropriate or disruptive and potential harm to themselves or others.
The schools to be served by program include:
• Lake Norman High School
• Woodland Heights Middle School
• Woodland Heights Elementary School
• South Iredell High School
• Lake Norman Elementary School
• Shepherd Elementary School
• Coddle Creek Elementary School
• Lakeshore Elementary School
• Lakeshore Middle School
• The Brawley IB School
• Oakwood IB School
OTHER BUSINESS
Also, during the meeting, the board will:
• Hear a presentation and a recommendation regarding the device refresh for the 2022-2023 school year.
• Review the audit for 2020-2021, which was conducted by Coffey, Lovins and Company, PLLC.
• Hear a first reading of School Improvement Plans. The plans will be made available online for the public to review and provide feedback.
• Hear from Tim Ivey, Chief Technology, Facilities, and Maintenance Officer, who will present a proposal regarding Facilities Condition Assessment completed for the school district.
• Hear a presentation and proposal for a new freight and person elevator at Facilities and Planning.
• Review and discuss the personnel report with Assistant Superintendent of Human Resources Billie Berry.
• Hear an update from Superintendent Jeff James regarding COVID-19 and mask discussion.