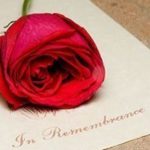 Frank "Al" Allen Ingram, 81, of Mt. Ulla, N.C., passed away on Friday, October 1, 2021, at Rowan Regional Medical Center, Salisbury. He was born on January 12, 1940, in Cheraw, S.C., to the late William Frank Ingram and Vernie Hedrick Ingram.
In addition to his parents, he was preceded in death by his wife, Linda Johnson Ingram; brothers, Charles R. Ingram and Miles Edward Ingram; and sisters, Rebecca Griffin, Sarah Heffner and Judy Ratliff.
Al was a very proud grandpa. He enjoyed fishing and going to the beach.
He is survived by his sons, Christopher A. Ingram (Jill) of Mt. Ulla and Robert Lance Ingram of Claremont; step-daughters, Laurie Gross (Bill) and Danielle Gross (Chris), all of Hancock, N.Y.; grandchildren, Kaycee Denny (Patrick), C. J. Ingram and Riley, Will, Andrew, Joey, Nick, Chris and Sarah Gross.
Cavin-Cook Funeral Home and Crematory, Mooresville, is serving the Ingram family. Condolences may be sent to the family at www.cavin-cook.com.