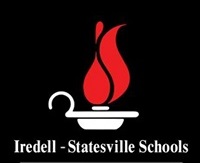 FROM STAFF REPORTS
The number of Iredell-Statesville Schools students who tested positive for COVID-19 and the number who were required to isolate after exhibiting symptoms continued to climb last week after the Board of Education continued its optional masking policy.
A total of 114 students tested positive during the December 10-16 reporting period, and 392 students isolated after experiencing symptoms of COVID-19 during that period.
Some 1,339 students, or 6.53 percent of district students, were excluded from attending school after being deemed a close contact with someone who tested positive for COVID-19.
During its December 13 meeting, the Board of Education considered requiring staff and students to wear face masks, but opted to delay a mask mandate until students return from the holiday break on January 5.
I-SS officials reported at least one COVID-19 case at 28 district schools during the latest reporting period.
Twenty-two staff members tested positive during the reporting period, and 13 more employees were excluded from school after being deemed a close contact.
I-SS COVID-19 Dashboard