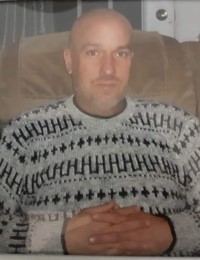 Kevin Joe Owens of Statesville, N.C., passed away peacefully at his home after a lengthy illness on December 17, 2021. He was 50 years old.
Kevin served in the United States Navy and enjoyed traveling to many different countries and sharing those adventures with his family. It's almost Christmas and Kevin enjoyed the family Christmas party with his cousins. This year and for eternity he will be celebrating Christmas with his Heavenly family. We will miss him greatly and love him forever.
He is survived by his loving family, including his mother, Jackie Murray, and stepfather, Bob Murray; his father, Ronnie Owens and stepmother Katherine Owens; his sister, Stephanie Cornatzer and brother-in-law, Jason Cornatzer; niece, Olivia Cornatzer; and nephew, Eli Cornatzer.
Troutman Funeral Home is serving the family.