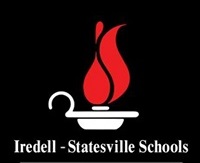 FROM STAFF REPORTS
Only 160 Iredell-Statesville Schools students and four staff members were required to quarantine last week due to close contact with someone in a school facility who tested positive for COVID-19.
An additional 212 students and 11 staff members quarantined due to contact with someone in the community.
Those numbers represent a continuing decline in quarantines since the I-SS Board of Education implemented a face mask mandate.
A total of 47 students and 10 staff members tested positive for COVID-19 during the week of October 1-7, according to the latest I-SS report.
Only five cases were tied to secondary spread in schools, the district said.
Meanwhile, 634 students who came into contact with someone who tested positive were not required to quarantine becuase they were wearing a face mask.
I-SS COVID-19 Dashboard