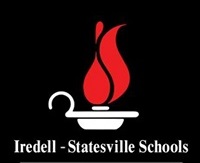 FROM STAFF REPORTS
All students at Third Creek Middle School will shift to virtual learning next week after a cluster of COVID-19 infections was confirmed at the school.
Iredell-Statesville Schools announced the that all students in grades 6-8 will attend classes remotely for the week of May 17-21.
"There are currently seven confirmed cases of COVID-19 at TCMS," Director of Communications Boen
Nutting said. "Four of those cases are directly related to secondary spread at school, and all grades are impacted. Currently, over 130 students have been deemed a close contact, and are quarantined at home."
Schools where a minimum of five individuals have contracted COVID in the school setting are deemed a "cluster" by the N.C. Department of Health and Human Services.
Holding virtual classes for students next week will allow the district to mitigate the spread of COVID-19
at Third Creek Middle. Students will return to face-to-face learning on Monday, May 24.
Iredell County Health Department Director Jane Hinson agreed with the move.
"I support the decision for virtual learning next week at Third Creek Middle in an attempt to stop continued spread of the virus within the school. Closure will also give the district time to thoroughly clean and sanitize the school."