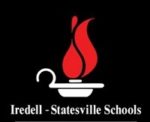 FROM STAFF REPORTS
The number of positive test results, quarantines and forced isolations for Iredell-Statesville Schools students all increased last week, according to the district's latest COVID-19 report.
Sixty-five I-SS students tested positive for COVID-19, 400 students were excluded from school due to close contact with a student who tested positive, and 345 students who exhibited symptoms of COVID-19 were required to isolate durig the week of November 12-18.
All of the district's COVID-19 metrics are on the rise since the Board of Education's decision to make face masks optional for students and staff.
Some 106 students who were determined to be a close contact were not excluded because they were masked.
Fifteen stff members tested positive for COVID-19 during the reporting period, 13 were excluded from school because they were a close contact of someone who tested positive, and 26 staff members isolated after exhibiting symptons of COVID-19.