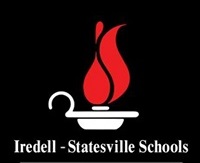 BY KARISSA MILLER
Iredell-Statesville Schools' principals, nurses and staff say they were offended by a school board member's comments Monday night after he made a statement questioning the integrity of I-SS principals in handling of COVID-19 reporting.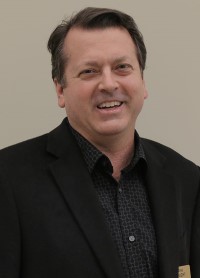 During the November 8 meeting, board member Doug Knight said he believed the collection of data has not been handled properly.
"I hope principals don't bias the system so that we don't have schools closing," Knight said.
In an interview, Knight was asked if he thought I-SS principals are dishonest in their reporting out of COVID-19 and why he thought the principals were at fault.
Knight responded, "I have no comment on the matter. I said what I said."
Superintendent Jeff James said the principals took his comments to mean that they were not being honest. Furthermore, James said that I-SS school nurses and staff also took offense to what was said this week.
"I'm confused by his comments. It's sort of like our principals are making up our data. It's not our data," the superintendent said. "None of the data is Iredell-Statesville Schools data, but it's the health department's data."
James said he wants the public to understand that the school system must comply with N.C. General Statutes, which are state laws. He said N.C. General Statute 130A-136 lists three requirements that school systems must follow, which are the principal's duty to report, and the health department's duty to investigate and implement control measures.
"We are required by law to help identify anyone who is a close contact," James explained. "The numbers that we report on our dashboard — those are the numbers that we get through the process from the health department."
Principal Andy Mehall said that principals in the county work for students, staff and parents.
He explained that they have worked hard to keep students in school for in-person instruction as they follow guidelines. The data is clear, Mehall said: Keeping kids in seats means great gains for student learning.
Mehall said he was troubled by Knight's comments on Monday, issuing the following statement:
"It is disappointing that a board member, Dr. Knight, disregards facts and data and makes damaging comments to the principals in the district. I hope in the weeks to come he visits schools and speaks with principals to develop a relationship to see firsthand our goals as the leader of schools. We are held to high standards by Dr. James and the School Board. The School Board, in the past, has had a good relationship with principals. I hope we can get back there soon. I am hopeful that Dr. Knight will apologize for his comments, and we can work towards a better relationship in the future."
Many I-SS staff members and school nurses, who were upset by his remarks were afraid to comment on the matter because they felt they could potentially lose their job.
Another principal, who asked for their name to be withheld, said Knight has shown poor judgment when he speaks.
"These kinds of comments make my job 10 times harder. This is not the first time. A parent has already filed a grievance against him for a prior issue," the principal said.
Earlier this year, the parent of an I-SS exceptional child filed a grievance against Knight related to his behavior on Facebook in which he used the word "woketardness" to comment on an issue.
The comments, according to the parent, amounted to discrimination and harassment under federal law and violate the school board's code of ethics.
The superintendent is also concerned Knight's comment Monday night could adversely affect the district's ability to retain school principals and other employees.
"We have over 75 job openings. It's not a time to have mistrust between the board and our employees. We aren't going to be able to operate schools if we continue to lose employees on a continuous basis. We are on a very thin line trying to maintain some of our schools in person," James explained.
"This is a time we all need to be on the same page and pulling together," he added.