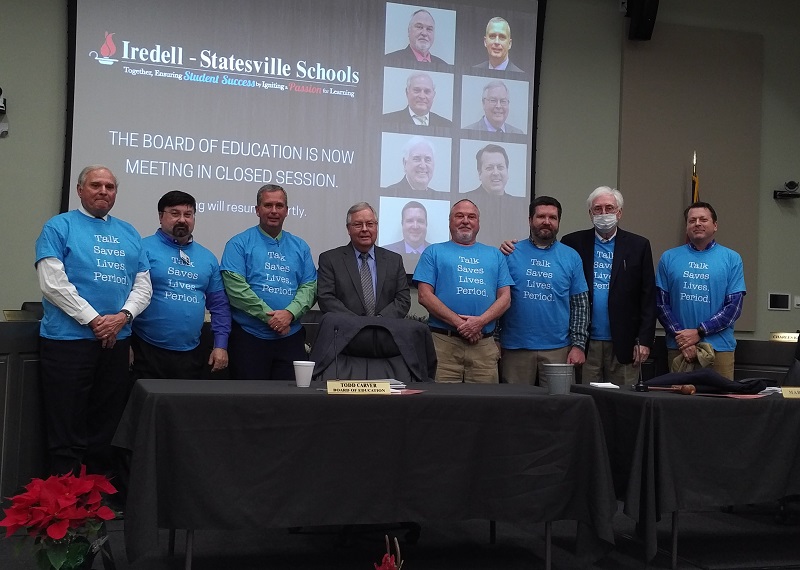 BY KARISSA MILLER
Youth suicide increased more than 50 percent in North Carolina from 2019 to 2020, according to the latest data from the state's fatality task force.
Iredell-Statesville Schools has taken proactive steps to prevent depression and anxiety in their students and provide resources to address these issues.
Through the Sandy Hook promise App, students can report concerns about themselves or other students who my feel depressed, hopeless or who are having thoughts about ending their lives.
All I-SS adult employees are trained to recognize the signs and symptoms of suicide and depression. Each school also provides interventions to all students in need.
I-SS also has a strong partnership with Children's Hope Alliance to provide school-based therapy and crisis assessment for students.
All schools have programs to help students express themselves emotionally and deal with life's stresses. The I-SS program meets the N.C. General Assembly statute.
During an I-SS suicide town hall, participants learned the signs of suicide ideation, heard open discussion from parents, heard from experts and more.
In November, the district rolled out a two-month suicide prevention campaign during the holidays in collaboration with Spectrum TV. The campaign was funded with federal Covid funds.
I-SS school board members wore matching suicide prevention T-shirts at their recent meeting to show their unity and support for the American Foundation for Suicide Prevention.
"Our mission is to save lives and bring hope to those impacted by suicide. The message is simple. You're not alone. Depression is real and it can look like many things to many people. Talk saves lives period," said board member Martin Page.
The Suicide Prevention Lifeline is 1-800-273-8255 (TALK). For more information, visit suicidepreventionlifeline.org.