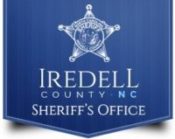 FROM STAFF REPORTS
The Iredell County Sheriff's Office is asking for the public's help in identifying an individual who attempted to illegally enter the fort at Fort Dobbs Historic Site.
ICSO patrol deputies responded to Fort Dobbs, located at 438 Fort Dobbs Road north of Statesville, on Friday, February 5, for a trespassing complaint.
During the investigation, it was determined an unknown man entered the historic site and attempted to enter the fort, Sheriff Campbell said in a news release. The man then dug numerous holes around the property, possibly looking for artifacts.
Attempting to remove artifacts from a historical site is a Class 3 misdemeanor under North Carolina General Statute 121-4(9).
If anyone recognizes this man, please call Detective Scott Hall at 704-924-4031, or email him at dhall@co.iredell.nc.us. You can contact CrimeStoppers at 704-662-1340.
Surveillance Photos