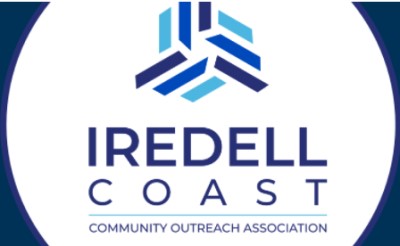 Special to Iredell Free News
Iredell Community Outreach Association (COAST) will hold its first ever Community Fall Festival on Saturday, September 25. The event will feature a performance by Chairmen of the Board with Ken Knox.
Iredell COAST's Fall Festival will take place at 625 Sullivan Road in Statesville, at the nonprofit's Resale Shop and Community Food Bank. The event will run from 12 to 8 p.m. and feature face painting, games, inflatables, vendors, food, and performances. Statesville Dance and Performing Arts will perform at 1 p.m., Carolina Dogwood Pageant at 2 p.m., and Chairmen of the Board will take the stage at 6 p.m. This is a free community event, but face painting, games, and inflatables will charge a small fee.
Chairmen of the Board has been performing for over 30 years. Formed in Detroit, the group was one of the first acts signed by songwriting legends Holland/Dozier/Holland for their Invictus label following H/D/H's messy divorce from Motown. The group came out of the box strong in 1970 with the wonderful "Give Me Just A Little More Time," a classic early 1970's radio smash. They were inducted into the NC Music Hall of Fame.
Iredell COAST is seeking direct sales, crafters, and small businesses to participate in this event. Vendor spaces cost $50. Interested vendors may visit www.IredellCOAST.com to find more information and obtain a sponsorship application.
LEARN MORE
Iredell COAST is a local non-profit organization dedicated to giving back to the community. Learn more at www.IredellCOAST.com, emailing director@iredellcoast.com, or calling 704-755-4610.