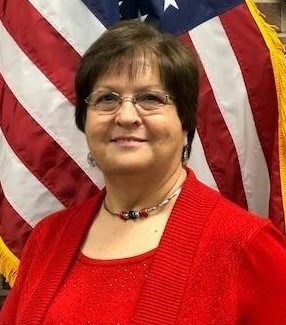 BY KARISSA MILLER
The Iredell County Board of Commissioners has named Joyce Bess as the interim register of deeds until a permanent replacement is appointed following the resignation of Ron Wyatt.
"We will all sleep very well — knowing she's got her hand on the rudder of that department," Chairman James Mallory during Tuesday's board meeting.
Joyce, senior assistant of the Iredell County Register of Deeds Office, received the Charles A. Moore Award, the highest state award given to an employee in the Register of Deeds Office in 2017.
Wyatt stepped down from his position after being hired to be the town manager for the Town of Troutman.
The process for selecting the new register of deeds is set by state statute.
The Iredell County Republican Party Executive Committee will decide who will fills the vacancy because Wyatt was elected as a Republican candidate.
"They will decide what process they use to go through the mechanics of nominating and recommending, serving the balance of Wyatt's term," Mallory said.
Anyone interested in being considered should contact Wyatt, who is the chairman of the Iredell Republican Party or any other board member and provide their resume.
The executive committee is scheduled to meet next week to establish a process for conducting interviews and selecting Wyatt's successor.
Once the committee forwards its choice to the Iredell County Board of Commissioners, the board will vote to make the appointment.
According to the state statute, the board "shall appoint the person recommended by the committee, if the party makes the recommendation within 30 days of the occurrence of the vacancy."