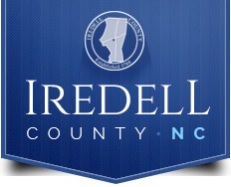 BY KARISSA MILLER
A global manufacturer of windows and doors is requesting economic development incentives from the Iredell County Board of Commissioners after announcing plans for a $7.8 million project in Statesville.
Commissioners conducted a public hearing Tuesday night as part of their consideration of incentives for JELD-WEN totaling $129,643 over five years.
The amount of the incentives, in the form of a rebate on property taxes, is based on the company's investment of slightly more than $7.8 million and the creation of 175 jobs in Iredell County, according to Jenn Bosser, Iredell Economic Development Corporation resident and CEO.
JELD-WEN in Statesville
JELD-WEN plans to establish a production facility for VPI Quality Windows in Statesville. After that, the company would hire 235 employees with an average salary of $51,648.
Iredell County's overall average annual salary is $51,136.
VPI Quality Windows is a brand of JELD-WEN. The North Carolina facility will be VPI's second manufacturing facility. VPI has been a leading manufacturer of custom windows for multi-family and commercial properties for more than 25 years.
On Monday evening, the Statesville City Council approved an incentive grant of up $143,608 for JELD-WEN based on the city's economic incentive policy.
"We're lucky to have JELD-WEN here," Commissioner Scottie Brown.
Due to the current emergency conditions that are in place for commission boards, Commissioner Chairman James Mallory explained that if one member of the board is appearing remotely the board cannot have a vote until 24 hours has lapsed for a public comment period.
Commissioner Marvin Norman joined the meeting remotely. Commissioners are expected to approve the JELD-WEN economic incentives during their June 1 meeting.
Airport Overlay
The second public hearing during Tuesday's board meeting was for consideration of a text amendment to the land development code for the airport overlay.
The text amendment is a joint effort with the City of Statesville to update the regulations around the Statesville Regional Airport's height restrictions overlay.
According to Planning Director Matthew Todd, the county's regulations for the airport did not match the city's regulations, which necessitated the need for the text amendment.
Todd said that over the years the city and county had made amendments and they were two separate documents.
"We've developed a new overlay. Essentially, it's the same area, the maps are very similar," Todd said.
Todd explained that the area to the west of the airport was eliminated because it was not needed, according to the airport consultant. Todd said the airport commission support the amendments and the City Council has adopted it.
The board did not vote on the matter, but is expected to adopt this text amendment at their June 1 meeting.