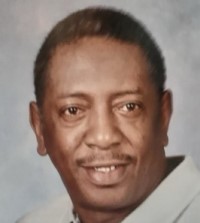 Mr. Freddie Roosevelt Maddox, of Ellenwood, Ga., was born in Iredell County, N.C., on January 21, 1955, and was the son of the late Ada Miller Maddox. He departed this life on May 10, 2021, in Georgia following an extended illness.
He was united in marriage to Marshell King Maddox. In addition to his parents, he was preceded in death by a brother, Willie Maddox Jr., and two brothers-in-law, James Kirk and Kenneth King.
He leaves to cherish the memory of his life, in addition to his wife Marshell of the home, his children, Morie Deshaun (Tiffany) Maddox, Fredrick Deon Maddox, Felicia and Lashell Maddox, all of Stockbridge, Ga., and James (Carolyn) Miller of Charlotte; his siblings, Glenda Kirk and Wanda (Robert) Imes, both of Statesville; his sisters-in-law and brothers-in-law, Linda Maddox, Kelvin (Terri) King, Rhyne (Donna) Rankin, Milton Rankins Jr., Dottie (Jimmie) Murdock, Chad (Paulette) Rucker, and Joe (Traci) Rucker; grandchildren, Amaryia Maddox, Ameria Maddox, Aceyn Maddox, Jadayza Maddox, Jazmine Maddox and Tristian Maddox; and a host of nieces, nephews, cousins, other relatives, and friends.
Miss Me But Let Me Go
When I come to the end of the road,
and the sun has set for me,
I want no rites in a gloom filled room,
why cry for a soul set free!
Miss me a little, but not for long,
and not with your head held low.
Remember the love that we once shared,
Miss me, but let me go!
For this is a journey we all must take
and each must go alone;
It's all a part of the Master's plan,
a step on the road to home.
When you are lonely and sick of heart
go to the friends we know,
And bury your sorrows in doing good deeds,
Miss me, but let me go!
Celebration of Life Services will be conducted Thursday, May 20, 2021, at 2 p.m. at Landmark Church of God. Pastor Pearson and Bishop James Mauney will officiate and Overseer Sandra W. Forney will eulogize.
Mr. Maddox will remain at Rutledge and Bigham Funeral Home until taken to the church to lie in state at 12:30 p.m. Members of the family will receive friends at the church from 1 until 2 p.m.
Visit the Book of Memories for Mr. Maddox at www.rutledgeandbigham.com.
Rutledge and Bigham Funeral Home is serving the Maddox family.