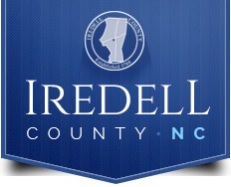 BY KARISSA MILLER
Iredell County commissioners participated in a one-day workshop on Tuesday afternoon in an effort to better understand their roles and responsibilities.
Commissioner Scottie Brown said that the workshop was helpful and allowed the board an opportunity to exchange ideas and discuss ways to work through best practices.
"Being a new commissioner, we are learning some things that we didn't know was our role," Brown said.
Commissioners spent the first part of the workshop discussing how to take their strategic goals and objectives and turn them into actionable policies and results.
Peg Carlson and Carl Stenberg, facilitators from the University of North Carolina at Chapel Hill, supplied commissioners with diagrams and charts, and also outlined the different roles everyone plays in county government.
"We're having this session so that down the road we don't have issues. So, everyone understands their roles and responsibilities. It's not something that's intuitive. A lot of it is statutory, and it says this is the way you do business," Chairman James Mallory explained.
It's important, Mallory said, to define county manager and board roles and responsibilities so that they can effectively work together.
Maintaining a high level of services as the county transforms from a county with a small population to one with more than 200,000 people is among the biggest challenges facing the county and its leaders, Mallory said.
With new commissioners Melissa Neader and Brown joining the board following the 2020 election, Mallory explained that it was important to have this educational workshop and get new board members up to speed on expectations and other topics.
He mentioned that campaign rhetoric seldom stands up to the complexity of governing and leading.
Furthermore, newly elected officials are sometimes navigating their new role during county budget planning while taking in a lot of information about the budget at the same time as they are trying to understand their role on the board.
"Governing is different from campaigning. You are going to make a lot of changes. To make that change you have to persuade the other commissioners to adopt whatever that policy is," Mallory explained.
"As individual members we can't take any action by statute. We can't direct something to happen. We can only do it as a board through our county manager who directs the staff," he added.
Working Together
During the workshop, the board also reviewed the seven expectations for effective board-manager relationships. They are:
♦ Expectation 1: The Board and the Manager jointly strive for good service to citizens.
♦ Expectation 2: The Manager is a valued advisor to the board.
♦ Expectation 3: Elected officials' relationships with employees are carefully managed.
♦ Expectation 4: The board acts as a body and is dealt with as a body.
♦ Expectation 5: The Manager and the board give each other a chance to prove themselves.
♦ Expectation 6: The Manager and the board freely give and seek feedback.
♦ Expectation 7: The Manager and the commissioners work together to develop a highly effective governing body.
Following Tuesday's workshop, the board went into a closed session to discuss personnel matters.