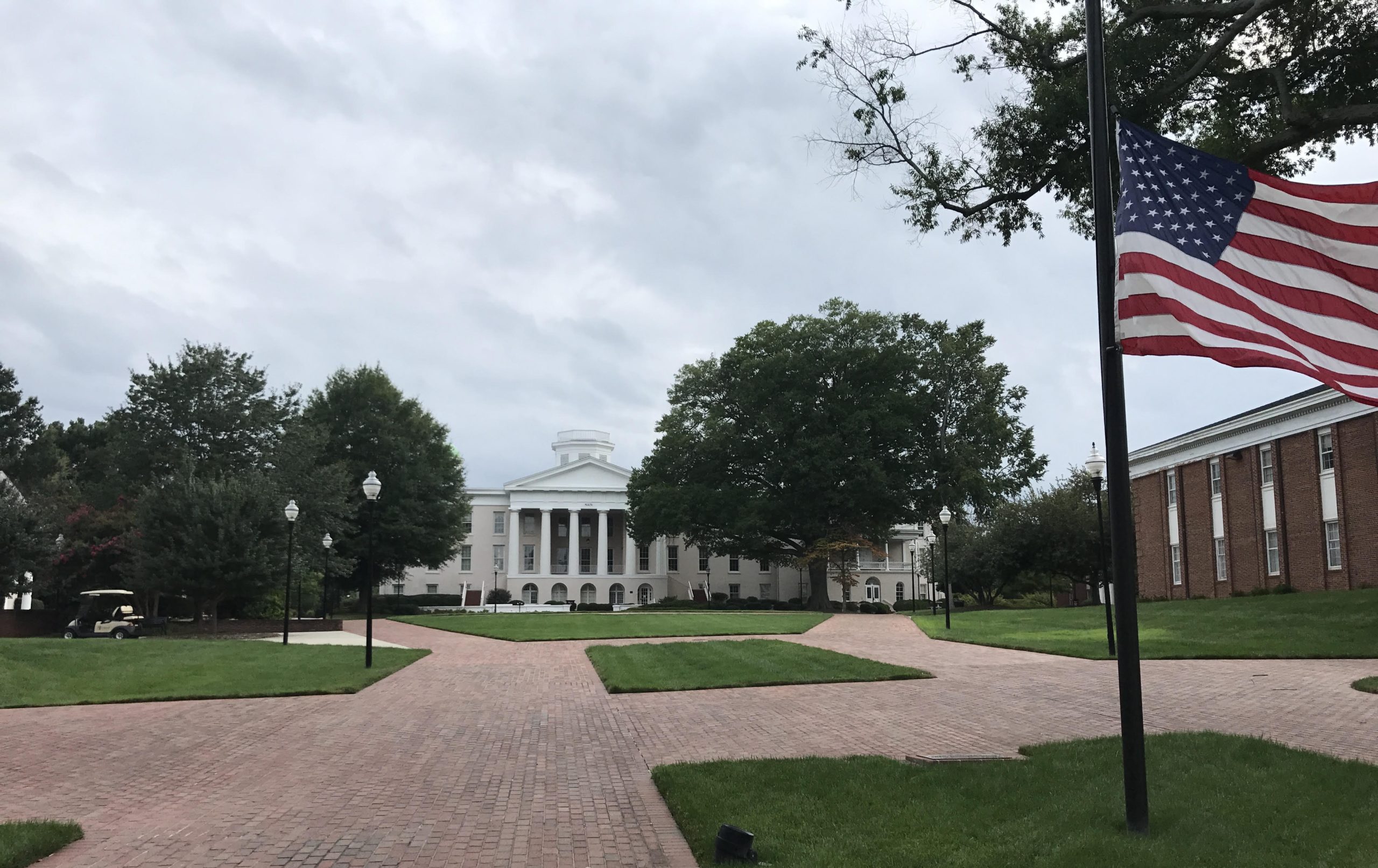 BY MIKE FUHRMAN
A free college education has never been within the reach of so many people in North Carolina.
Mitchell Community College and community colleges across the state have access to millions of dollars in state and federal grants, as well as local scholarship money, for residents who qualify. Much of this financial assistance is not tied to federal guidelines based on income, so individuals who have not qualified for aid in the past may be eligible.
Students who graduated from high school in 2021 may qualify for free tuition and fees as part of the N.C. Longleaf Commitment program.
"If there is ever a time to go to college, this is it," explained Ann Wright, director of Student Support Services at Mitchell. "We tend to graduate students debt free, but this is free college. For many students this will be a free ride for them."
Time is running out to take advantage of this opportunity.
Mitchell is hosting two events this week to help students take advantage of these funding sources and apply for financial aid:
♦ N.C. LONGLEAF INFORMATION SESSIONS: On Thursday, July 29, representatives from admissions, advising and financial aid will be available at 4 p.m. and 5 p.m. in Rotary Auditorium to discuss opportunities for earning a debt-free degree. This program will also be streamed online HERE.
♦ FAFSA FRIDAY: On Friday, July 30, a financial aid professional will conduct workshops to help prospective students navigate the Free Application for Federal Student Aid (FAFSA) for the 2021-2022 academic year. Sessions start at 9 a.m., 0 a.m. and 11 a.m. and last about an hour. Sign up and find out what you need to bring HERE.
Registration for the fall semester has already started and runs through August 12, with classes starting four days later.
"There is still time," Wright said. "If I get somebody that walks in off the street on Thursday night we're going to help them get started and in classes on August 16."
The N.C. Longleaf Commitment
The N.C. Longleaf Commitment is a grant program for 2021 North Carolina high school graduates who will attend a N.C. community college starting in the fall 2021 semester. High school graduates may be eligible to receive this grant to cover tuition and fees toward a degree or to attain transfer credit.
Qualifying students will receive grants ranging from $700 to $2,800 per academic year for two years.
The cost of attending Mitchell — based on four classes or 12 hours per semester — is $1,009 per semester, according to Wright.
Other Major Sources of Financial Aid
♦ Mitchell students also have access to Higher Education Emergency Relief Funds (HERF). While the Longleaf Commitment is primarily designed to help new highs school grads earn their degree in two years, HERF funds are more flexible and can be used by anyone enrolled in college this fall.
♦ Finish Line Grants are designed to help students who have finished at least half of their classes. Championed by Gov. Roy Cooper, these grants can help students who have unanticipated expenses — like medical bills or car repairs — that might prevent them from continuing their education.
♦ GEER Funds: Students enrolled in career-based programs like automotive technology, construction trades, emergency medical services and law enforcement training are eligible for these grants.
♦ Local Scholarships: Mitchell Community College also has numerous need-based scholarships that have been funded by benefactors of the college.
Learn More
Visit the Mitchell Community College website at www.mitchellcc.edu for more information.
To learn more about financial aid programs, visit:
♦ NC Longleaf Commitment: https://mitchellcc.edu/longleaf
♦ GEER funds: https://timeforanewyou.org/
♦ Mitchell scholarships: https://mitchellcc.edu/financial-aid-and-scholarships
♦ Veterans Benefits: https://mitchellcc.edu/veterans-education-benefits