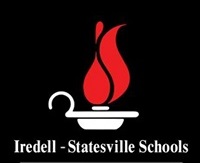 Special to Iredell Free News
Iredell County Commissioners will partner with the Iredell-Statesville Schools to take out a loan for $8,865,000 to fund a project that includes LED lighting up-fits for all 40 I-SS buildings, bipolar ionization air filtration systems for 20 of the district's oldest buildings and HVAC upgrades at two schools.
Superintendent Jeff James presented the project to commissioners on Tuesday, hopeful that they would see eye-to-eye with his efforts to move the district forward while saving taxpayer money through improved energy efficiency.
"The project pays for itself," James explained. "The district has the money currently in capital, but it wouldn't be imprudent of us to spend all of our savings on this project and then have a catastrophe occur which would require additional funding from the county commissioners. The rebates alone pay for the interest."
The superintendent further explained that the focus on energy efficiency, at a time when interest rates are significantly low, is a win-win for taxpayers and the school district. "If you work with us on this loan, you will allow us to do some very important work and immediately see a significant savings in our power bill."
The loan is essentially a three to five year loan.
At a meeting in January, commissioners were asked by I-SS to approve a loan for LED lighting, along with other energy efficiency improvements. Unhappy with the original proposal, commissioners asked I-SS to go back to the drawing board and come back with a better proposal.
"While Duke Energy and EnergyUnited are both good partners of the school system, I think it behooves us to look for cost efficiencies where possible by changing out all 40 sites to LEDs," James said. "With a one-time major contract, we will save at least $500,000 a year in power consumption savings alone. This is a conservative estimate. We anticipate saving approximately $1 million per year with the upgraded HVAC systems that are very cost efficient."
In his presentation to the board, James further stated that "You've asked for a commitment from the Board of Education to ensure that we pay the loan as quickly as possible. We provided that commitment in writing last week. We understand the gravity of this ask, as we are prudent taxpayers ourselves, and appreciate the fact that the county and the taxpayers hold us to that standard. This project is cost neutral with the rebates that are provided, if we do it all at one time. These rebates are not guaranteed past this year so it behooves us to start this project as soon as possible to start seeing the savings from reduction in our power bill."