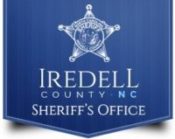 FROM STAFF REPORTS
A Harmony man faces 10 felony charges following an Iredell County Sheriff's Office investigation into a report that a student was sexually assaulted over a three-year period.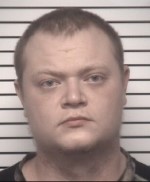 Sheriff Darren Campbell announced the arrest of Nathaniel Murry Smoot, 25, in a news release on Thursday.
The ICSO began investigating on November 9 after receiving a report from a school counselor in reference to a sexual assault.
According to the report, a student disclosed to the counselor that the student had been sexually assaulted by an acquaintance, Campbell said.
The case was assigned to Detective Sergeant Katie Campbell of the ICSO Special Victims Unit.
The student was interviewed at the Dove House Children's Advocacy Center. Based evidence gathered throughout this investigation, Harwell obtained warrants charging Smoot with six counts of felony statutory sex offense and four counts of felony statutory rape.
Smoot was arrested on Saturday, January 16, and taken to the Iredell County Detention Center, where he was served with the 10 warrants. Magistrate Thompson issued a $1.5 million secured bond.